The one joining technology ABB sees as growing and becoming more accepted by automotive OEMs is gluing or chemical bonding, Nidamarthi said. "Suppliers are coming up with new glues that can bond different materials. Dow Chemical's research is showing that such gluing can help achieve both lighter car weight and higher structural stiffness."
For example, Dow Automotive Systems' BETAFORCE two-component polyurethane adhesives are particularly well suited for bonding carbon fiber composites to other composites or to metals such as aluminum. These products have prolonged work times, adhere quickly, and require little surface preparation.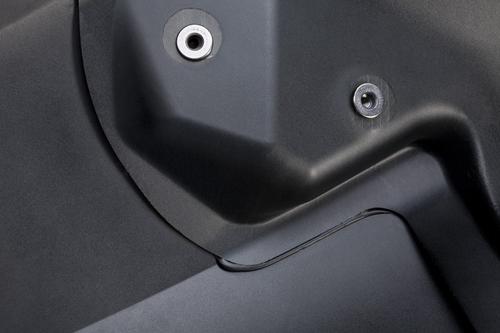 However, applying glue quickly and accurately is a challenge, especially when it is incorporated into an automated process. "In mass production, you need accurate and fast methods for applying glue, like dispensing a continuous ribbon or a bead versus applying it in spots," said Nidamarthi. The correct timing of mixing and application is important, and the temperature of heated glue must be carefully managed.
It is thus extremely important for the robots that apply the glue and their controllers to be accurate. To coordinate the speed of the robot and the speed and accuracy of glue dispensing, ABB is integrating dispensing controllers into a robot controller. The system simultaneously manages mixing, temperature, dispensing flow or glue volumes, and robot speeds so that the correct amount of glue is dispensed quickly in the right place. ABB has customers using this integrated dispensing system in automotive applications, and aerospace customers are conducting pilot research, Nidamarthi said.
Related posts: