A recent study (PDF) from the American Chemistry Council and the University of Texas at Austin has demonstrated that fuel created from nonrecycled post-consumer plastics and other waste can be used to power energy-intensive commercial and industrial operations.
Michael Webber and his team of researchers at the University of Texas at Austin Cockrell School of Engineering tested a fuel made from nonrecycled residue from material recovery facilities (MRFs), which sort municipal waste. About 5 to 15 percent of that waste is too contaminated or soiled to be recycled economically, and it normally would go to landfills. This residue is composed mostly of high energy content nonrecycled plastics and fiber -- mostly paper, paperboard, and cardboard.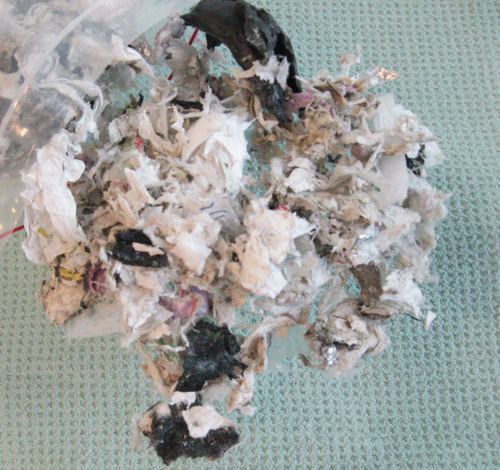 This mixed residue can be processed into solid recovered fuel (SRF), which can replace or supplement traditional fuel sources. The study looked at the benefits and tradeoffs -- economic, energetic, and environmental -- of converting nonrecycled post-consumer plastics and fiber waste from MRF streams into SRF. A pilot project tested an SRF created from such residue and used to power a cement kiln in Texas.
Balcones Fuel Technology of Little Rock, Ark., used a blend of 60 percent MRF residue and 40 percent post-industrial waste products to produce a mix estimated at 60 percent plastic and 40 percent fibrous material. The research team conducted an experimental test burn of 130 tons of the fuel in the cement kiln's precalciner, a combustion chamber that preheats and decarbonizes raw materials before they enter the kiln. A ton of the fuel was fed into the kiln every hour for 24 hours. The rate was then raised to two tons per hour for the next 48 hours.
Based on heating value measured during the experiment, the SRF supplied about 10 percent of the precalciner's energy needs during the one-ton/hour test and 20 percent during the two-ton/hour test. The researchers also sent a sample of the fuel to an independent lab for elemental analysis and energy value calculation. The study found that the SRF provides the same energy (Btu/lb) as the bituminous coal the kiln normally uses. The SRF's energy density is 10 percent higher than sub-bituminous coals and 80 percent higher than lignite coals.
Researchers also recorded emission data from the test burn. The data was used in a lifecycle analysis of SRF production and use, including transportation, landfill, and processing steps. Energy use and emissions were tracked at each step for two cases. In the reference case, MRF residue went to a landfill, and the kiln used only coal for fuel. In the SRF case, the residue was processed into fuel and offset some of the coal used to power the kiln. The SRF case reduced the kiln's sulfur dioxide emissions by 50 percent and carbon emissions by 1.5 percent over the reference case. The lifecycle analysis showed that, at one ton/hour, the SRF reduced sulfur dioxide emissions by 19 percent to 44 percent.
Webber's study concluded that diverting as little as 5 percent of nonrecyclable materials from MRFs and recovering their energy in the form of SRFs would generate enough energy to power 700,000 American homes each year. By displacing coal, that diversion would eliminate the same amount of carbon emissions as removing a million cars from US roads.
Related posts: