Objet Ltd. has released 39 new digital materials for use with its Connex 3D multi-material printing systems. The materials are tougher than their predecessors. They also offer a wider range of shore scale values and are resistant to high temperatures.
Bruce Bradshaw, Objet's US marketing director, told us that the high-end Connex 3D printers print multiple digital materials, each a custom blend of two out of 17 possible base materials.
High-temperature materials are sometimes brittle, and strong materials are not always heat-resistant. Before, when you made a 3D-printed prototype, you had to make a tradeoff between strength and temperature resistance. With digital materials, you can take the best characteristics of each and combine them digitally, for example, to get a high-temperature-resistant material that's also strong.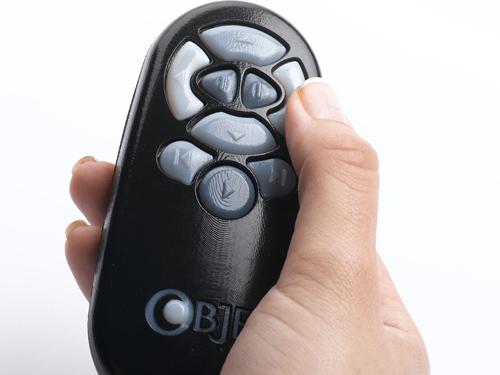 Engineers now can include up to 14 digital materials with different properties -- rigidity, flexibility, opaqueness, transparency, ABS-like qualities, different color shades, and high-temperature resistance -- in the same model. This makes it possible to simulate very precise material properties that most realistically match the prototyping stage to the end product. (A video on the next page shows a classic car model printed with multi-material 3D printing technology.)
Blending materials on the fly lets the Connex system put certain combinations in specific areas of the model to get different values of a given material property, such as different shore values for a range of softness and flexibility. Engineers select the values they want, including shore values and tensile and tear strength. This could produce a rigid steering wheel with a soft cover.



More Blogs from Engineering Materials

7
Last week, the bill for reforming chemical regulation, the TSCA Modernization Act of 2015, passed the House. If it or a similar bill becomes law, the effects on cost and availability of adhesives and plastics incorporating these substances are not yet clear.

2
The latest crop of coating and sealant materials and devices has impressive credentials. Many are designed for tough environments with broad operating temperature ranges, and they often cure faster, require fewer process steps, and produce less waste.
A new program has been proposed for testing and certify 3D printing filaments for emissions safety. To engineers who've used 3D printers at home this is a no-brainer. It's from a consumer on Kickstarter, and targets use in homes and schools.
For the last 50 years, the Metal Powder Industries Federation (MPIF) has sponsored an awards competition for creative solutions to designing and fabricating near-net-shape parts using powder metal (PM) technologies. Here are the seven Grand Prize winners of the 2015 contest.
Graphene 3D Lab has added graphene to 3DP PLA filament to strengthen the material and add conductivity to prints made with it. The material can be used to 3D print conductive traces embedded in 3D-printed parts for electronics, as well as capacitive touch sensors.

Focus on Fundamentals consists of 45-minute on-line classes that cover a host of technologies. You learn without leaving the comfort of your desk. All classes are taught by subject-matter experts and all are archived. So if you can't attend live, attend at your convenience.