Composites are becoming multifunctional. Compared to metal, their multi-layered structure makes it easy to embed structural functions such as electrical conductivity. For reducing cost, an important area of development has been resin infusion products.
For example, Cytec's new system, PRISM EP 2400, is being qualified on a new program and has received strong customer acceptance. Lo Faro said:
It's main advantage is that it can be used for primary structures, a major industry need. In the past, the use of resin infusion in structural aerospace applications was constrained by performance and often processability. This system provides a good balance of mechanical properties, including structural toughness. It's also easy to process due to its viscosity profile.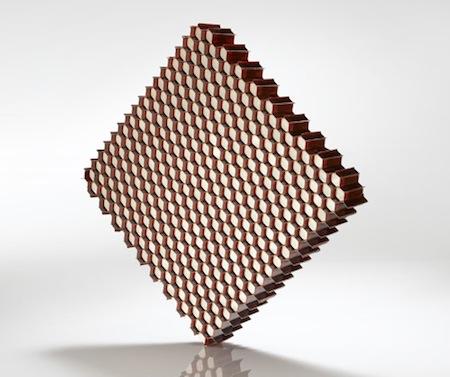 To make the initial step change to carbon fiber composites in the first place, they had to be used in low-risk ways, said John Moore, Hexcel's project manager for carbon fibers. Instead of optimizing the plane's design based on what composites can do, the industry took traditional metallic designs for parts such as skins and fuselage, and figured out how to make them out of composites. "We didn't design the optimum combination of strength and modulus for each module on the plane," he said.
During the next five to 10 years, carbon fiber makers will design products with more strength and modulus combinations for different components. For example, Hexcel's strongest carbon fiber, IM-10, has a 44 million psi modulus, similar to the previous carbon fiber's, but with a much higher strength of 1,000 ksi (thousands of lb/square inch).
As resins get better and manufacturers understand lifecycle and fatigue better, they can design more optimized parts. "One big issue is how to improve production costs," said Moore. "The autoclave method is incredibly expensive, and takes a long time to cure resins."
Another concern is how to qualify new materials to reduce and optimize testing requirements. Moore said:
The industry still works on an old model that doesn't let us move fast. Each time we bring in new equipment, we have to qualify it in the manufacturing environment. Those tests are costly and can take several years. As materials get more miles, qualifying new equipment and processes should become easier and faster.
BASF's Baxxodur low-viscosity, latent cure resin infusion systems are one solution for shortening resin cure times, saving 30 percent in time compared to non-latent cure technology. Combined with glass, aramid, or carbon fiber, they target structural applications in aircraft interiors. Since viscosity is very low at infusion, resin infusion processes with latent cure technology provide good fiber wetting at low temperatures, said Ralph Maier, BASF's manager of aerospace technologies. Resin fully penetrates the composite structure and thoroughly wets the fibers, strengthening the interface between resin and fibers.