Trends in healthcare, consumer electronics, and solar power are pushing the development of miniaturized designs, placing constraints on the materials used to make these products. As photovoltaic solar junction boxes and connectors shed weight, consumer electronics shrink, and healthcare devices become wearable or swallowable, new materials for systems and components must be found.
Healthcare is one of the main industries pushing innovation in miniaturized designs, and several trends are driving this. They include space crunches in hospitals and the shift to minimally invasive surgery, as well as a shift toward patients receiving healthcare at specialty care centers and at home.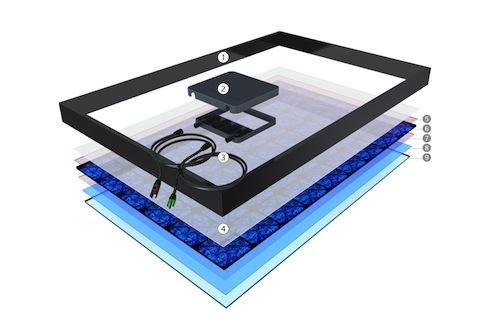 In hospitals, an increase in minimally invasive surgeries is helping reduce trauma to patients and shorten recovery times. This has led to a need for smaller, more precise surgical instruments. "Plastic devices are replacing older metal devices but still need to have the same or better functionality to ensure safety," Scott Fallon, general manager of global specialty products for for SABIC Innovative Plastics, told us. "In some cases, functionality such as lubricity, shielding, anti-static, and anti-microbial properties can be added."
The hospital space crunch is shifting the site of care toward the growing number of specialty care centers, resulting in a need to downsize larger hospital equipment. Fallon said:
For example, CT scanners previously tended to be the size of a large SUV. But with plastic, those units are now much smaller, opening up opportunities for use in smaller care centers and hospitals with limited space.
Other types of medical equipment are becoming portable, such as handheld MRIs in place of stationary units. These are especially well-suited for use by the military or in world regions where care centers are not available in every city.
Some medical devices are becoming extremely tiny, such as the Mermaid swallowable endoscope jointly devised by Japan's Ryukoku University and Osaka Medical College. The self-propelled, remote-controlled capsule, which measures around 1cm in diameter and 4.5cm in length, scans the digestive tract for signs of cancer and other diseases. Propelled by its tail fin, which is electromagnetically stimulated from outside the patient's body, its position and direction can be controlled by an operator with a joystick.