Carbon fiber-reinforced composites are used more often in race cars and concept cars for lightweighting and strength (as we've discussed before). But adapting their use to the needs of high-volume automotive manufacturing is not an easy task. Now a German consortium of 72 companies, educational institutions, and research institutes is focusing on doing just that.
Funded with 40 million euros ($51 million) from the German Federal Ministry of Education and Research (BMBF) and another 40 million euros of industry contributions, the organizations in the Munich-Augsburg-Ingolstadt area have formed the MAI Carbon Leading-Edge Cluster Initiative. It was one of the winners of the Leading-Edge Cluster Competition sponsored by the BMBF.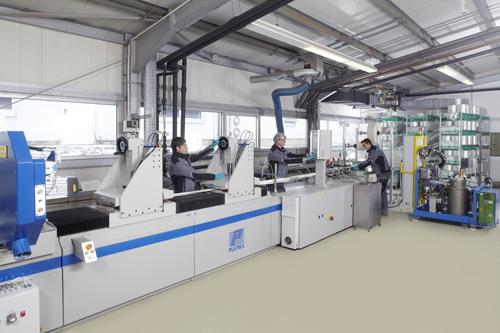 The Functional Lightweight Design FIL, a project group of the Fraunhofer Institute for Chemical Technology (ICT), is one of the main partners. It has operated since 2009 with funding from the State of Bavaria. "Our goal is to reduce the manufacturing costs of CRP components by 90 percent over the five years of the project," professor Dr.-Ing. Klaus Drechsler, the project group's head, said in a press release. "We intend to accomplish this primarily through new production methods that are also well-suited for volume production."
The key challenges in adapting carbon-fiber composites to the automotive manufacturing process are automating production and cutting the cost of materials. Many steps must be performed manually, and even some of the steps that have been automated have to be reworked by hand.
Some of the consortium's researchers have developed a production method that automates some steps. "The method combines a braiding machine of the kind typically used in the textiles industry with a pultrusion system," the Fraunhofer ICT said in the release. The braiding machine forms dry carbon fibers, which the pultrusion system infuses with resin.