What could be a major advance in repairing composite structures bodes well for commercial aircraft such as the Boeing 787 Dreamliner and Airbus A350XWB, which contain composites in large proportions of their structures. The new method combines robots and lasers to make repair more consistent and less expensive.
GKN Aerospace, which is the first UK company to use one of the British National Composites Centre's new automated fiber placement machines, is also pioneering the use of robotics in composites repair. GKN Aerospace is one of Boeing's composite aerostructure suppliers.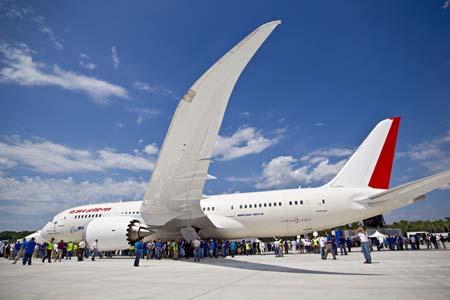 In conjunction with its program partner SCLR Lasertechnik GmbH, GKN Aerospace is deploying laser technology to automate repair. The company said in a statement that repaired structures have the same strength as can be achieved with current manual repair techniques, but repairs are more consistent and cost as much as 60 percent less.
Manual repair techniques typically involve time-consuming grinding away of damaged structures. The new robotic cell, housed at GKN Aerospace's composites research center in the UK, is the first prototype robotic machine that uses laser technology to remove damaged composite structures on aircraft.