Automotive lightweighting is a big deal these days in the world of plastics, with US Corporate Average Fuel Efficiency (CAFE) requirements that will force automakers to jack up mileage to 35.5 mpg by 2016, and to 54.5 mpg by 2025. Major plastics manufacturers are responding with new formulations to achieve these drastic reductions in fuel consumption by losing as much weight as possible in every part of the vehicle while maintaining strength, toughness, impact resistance, chemical resistance, and other properties in replacement materials. Many of these plastics were on display recently at NPE2012 in Orlando, Fla.
Click on the image below to see these some of these solutions on display.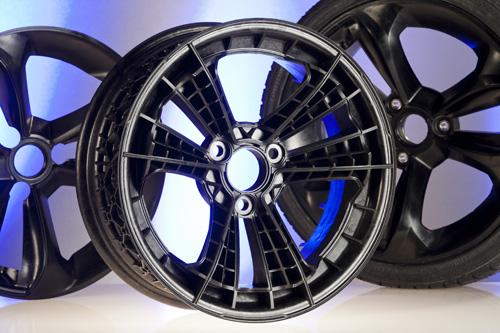 Related posts:



More Blogs from Engineering Materials

0
Stratasys has introduced two 3D printing materials stronger than their predecessors: the second generation of digital ABS for Objet Connex multimaterial 3D printers and FDM Nylon 12, which is designed for the company's Fortus 3D Production Systems.

1
A spacecraft on its way to Mars is carrying core structures made with carbon-fiber composites. Launched November 18, NASA's Mars Atmosphere and Volatile EvolutioN (MAVEN) spacecraft is the first designed for exploring and understanding the red planet's upper atmosphere.

1
New materials handling guidelines from the National Institute for Occupational Safety and Health give recommended engineering controls for nanoscale materials, which just keep proliferating.

4
A new service lets engineers and orthopedic surgeons design and 3D print highly accurate, patient-specific, orthopedic medical implants made of metal -- without owning a 3D printer. Using free, downloadable software, users can import ASCII and binary .STL files, design the implant, and send an encrypted design file to a third-party manufacturer.

41
A recent report sponsored by the American Chemistry Council (ACC) focuses on emerging gasification technologies for converting waste into energy and fuel on a large scale and saving it from the landfill. Some of that waste includes non-recycled plastic.



Datasheets.com Parts Search
185 million searchable parts
(please enter a part number or hit search to begin)