In a move aimed at continuing the federal government's ongoing effort to reduce fuel consumption, US dependence on foreign oil, and carbon pollution, the White House recently approved $14.2 million of new Department of Energy funding to promote the development of stronger, lighter materials for cars.
The Energy Department's funding takes aim at replacing cast-iron and traditional steel components with lighter materials such as high-strength, lightweight carbon fiber composites, and advanced steels and alloys, including high-strength steel, magnesium, and aluminum. Besides reducing fuel consumption by 6 percent to 8 percent for every 10 percent of weight reduction, lighter materials let car manufacturers add safety devices and emissions control equipment without increasing a vehicle's weight.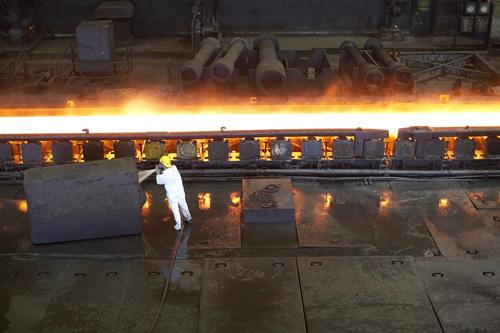 Existing federal funding for advanced high-strength steels research, which the federal government began funding in 2000 via the US Automotive Materials Partnership, dried up last year. Interestingly, the White House Energy Department's announcement came a day after the American Iron and Steel Institute released its industry profile at a congressional steel caucus hearing.
In July last year, the Energy Department conditionally approved a loan of $730 million to Severstal North America to assist in the design, manufacture, and construction of the company's finishing facilities in Dearborn, Mich., for making higher grades of advanced high-strength steel (AHSS). But the Energy Department decided in January not to close the loan, after senators and representatives in other steelmaking states fought it. Meanwhile, US Steel reportedly expects to begin operating a similar line for AHSS in its Pro-Tec Coating joint venture with Japan's Kobe Steel.



More Blogs from Engineering Materials

8
Inspired by the hooks a parasitic worm uses to penetrate its host's intestines, the Karp Lab has invented a flexible adhesive patch covered with microneedles that adheres well to wet, soft tissues, but doesn't cause damage when removed.

3
Engineers at the University of California, San Diego are designing a robotic arm that takes inspiration from the loose, flexible, yet very strong structure of the armored plates on a seahorse's tail.

19
Researchers at the Missouri University of Science & Technology have designed a new nanoscale material that can transmit light faster than the 186,000 miles per second it usually takes to travel through air.

44
It has often been said that as California goes, so goes the nation. This spring, the state's wind power is setting energy generation records and solar energy generation is expected to rise sharply during the second half of 2013.

21
The latest model of Liquid Robotics' Wave Glider autonomous, unmanned marine vehicle (UMV), the SV3, is reportedly the world's first hybrid wave- and solar-power-propelled unmanned ocean robot.


A quick look into the merger of two powerhouse 3D printing OEMs and the new leader in rapid prototyping solutions, Stratasys. The industrial revolution is now led by 3D printing and engineers are given the opportunity to fully maximize their design capabilities, reduce their time-to-market and functionally test prototypes cheaper, faster and easier. Bruce Bradshaw, Director of Marketing in North America, will explore the large product offering and variety of materials that will help CAD designers articulate their product design with actual, physical prototypes. This broadcast will dive deep into technical information including application specific stories from real world customers and their experiences with 3D printing. 3D Printing is




Datasheets.com Parts Search
185 million searchable parts
(please enter a part number or hit search to begin)