Several recent developments show that China is becoming much more involved in the production of commercial aircraft, including new aluminum alloys for use in such large planes as Boeing's 787 Dreamliner.
Boeing recently signed a collaboration agreement with Commercial Aircraft Corporation of China (COMAC) in several areas for enabling commercial aviation industry growth in China. The companies will collaborate with Chinese universities and research institutions to expand knowledge of sustainable aviation biofuels, aviation connectivity infrastructure, and other areas, to improve energy efficiency or reduce carbon emissions in commercial aviation. Each research project will be jointly selected and funded.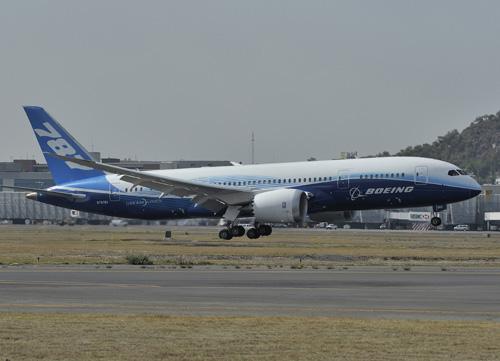 Part of the agreement includes the creation of the Boeing-COMAC Aviation Energy Conservation and Emissions Reductions Technology Center in Beijing. Funded by both companies, the center will support research projects to increase the fuel efficiency of commercial aircraft and reduce greenhouse gas emissions.
"Our hope is that innovative emissions-reduction technologies developed through the Boeing-COMAC Center will advance aviation in China and around the world," said Marc Allen, president of Boeing China, in a press release.
China is considered to be one of the world's fastest-growing aviation markets. The country's Civil Aviation Administration has forecast that passenger traffic in China in 2012 will exceed 300 million, and reach 1.5 billion in 2030. Boeing has estimated that Chinese airlines will need to buy 5,000 new airplanes by 2030 to meet this demand.



More Blogs from Engineering Materials

3
A new service lets engineers and orthopedic surgeons design and 3D print highly accurate, patient-specific, orthopedic medical implants made of metal -- without owning a 3D printer. Using free, downloadable software, users can import ASCII and binary .STL files, design the implant, and send an encrypted design file to a third-party manufacturer.

39
A recent report sponsored by the American Chemistry Council (ACC) focuses on emerging gasification technologies for converting waste into energy and fuel on a large scale and saving it from the landfill. Some of that waste includes non-recycled plastic.

13
Capping a 30-year quest, GE Aviation has broken ground on the first high-volume factory for producing commercial jet engine components from ceramic matrix composites. The plant will produce high-pressure turbine shrouds for the LEAP Turbofan engine.

15
Seismic shifts in 3D printing materials include an optimization method that reduces the material needed to print an object by 85 percent, research designed to create new, stronger materials, and a new ASTM standard for their mechanical properties.

15
A recent study finds that 3D printing is both cheaper and greener than traditional factory-based mass manufacturing and distribution. At least, it's true for making consumer plastic products on open-source, low-cost RepRap printers.


LATEST ARCHIVED BROADCAST
For industrial control applications, or even a simple assembly line, that machine can go almost 24/7 without a break. But what happens when the task is a little more complex? That's where the "smart" machine would come in. The smart machine is one that has some simple (or complex in some cases) processing capability to be able to adapt to changing conditions. Such machines are suited for a host of applications, including automotive, aerospace, defense, medical, computers and electronics, telecommunications, consumer goods, and so on. This discussion will examine what's possible with smart machines, and what tradeoffs need to be made to implement such a solution.



Datasheets.com Parts Search
185 million searchable parts
(please enter a part number or hit search to begin)