A research team at the University of Rennes in Brittany has identified the ingredient that makes it possible to use plant oil, instead of fossil fuel-based oil, to produce polyamide precursors. The material that enables this type of chemical reaction is ruthenium, a metal. Polyamides are polymers used in a variety of applications, ranging from fibers such as nylon to highly resistant coatings that protect metal from corrosion.
In the study, researchers selected two streams of renewable materials: fatty acids derived from castor oil, and acrylonitrile, which is a compound that can be easily derived from glycerol, a waste product created in the production of biodiesel. Castor oil is derived from castor beans, which are not a food crop. The team combined the fatty acids and the nitrile component of the acrylonitrile with an additive containing ruthenium.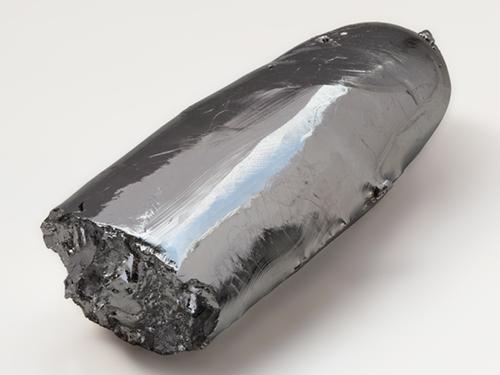 This process created the precursors to both existing and entirely new types of polyamides in a highly efficient reaction, making a large volume of material relative to the amount of energy invested. The specific reaction is difficult to achieve in the laboratory because the ruthenium additive tends to be sacrificed when it contacts acrylonitrile. The research team initially examined and reviewed several different reaction conditions, as well as additives to discover the optimum method that could provide high yields.
Meanwhile, over in the commercial sector, Cereplast, a manufacturer of compostable and sustainable bio-based plastics, has introduced the next generation of its durable hybrid resins. The Hybrid 102D and 105D grades represent an expansion of the company's Biopropylene polypropylene-based resin products, which are part of its Sustainable Resins product lines. Cereplast anticipates selling the new 102D and 105D resin grades in the US and Europe in the first half of 2012.
The company's Hybrid Resins products replace up to half of the petroleum content in traditional plastic products with bio-based materials, such as starches from renewable plant materials. (You can watch a slideshow illustrating the life cycle of Cereplast's bioplastics here.) They can be used in durable goods, including interior automotive parts, furniture, and consumer products. All Hybrid grades are FDA-compliant for direct food contact. The Hybrid 102D and Hybrid 105D grades are both designed for use in injection molding.



More Blogs from Engineering Materials

2
A new service lets engineers and orthopedic surgeons design and 3D print highly accurate, patient-specific, orthopedic medical implants made of metal -- without owning a 3D printer. Using free, downloadable software, users can import ASCII and binary .STL files, design the implant, and send an encrypted design file to a third-party manufacturer.

39
A recent report sponsored by the American Chemistry Council (ACC) focuses on emerging gasification technologies for converting waste into energy and fuel on a large scale and saving it from the landfill. Some of that waste includes non-recycled plastic.

13
Capping a 30-year quest, GE Aviation has broken ground on the first high-volume factory for producing commercial jet engine components from ceramic matrix composites. The plant will produce high-pressure turbine shrouds for the LEAP Turbofan engine.

15
Seismic shifts in 3D printing materials include an optimization method that reduces the material needed to print an object by 85 percent, research designed to create new, stronger materials, and a new ASTM standard for their mechanical properties.

15
A recent study finds that 3D printing is both cheaper and greener than traditional factory-based mass manufacturing and distribution. At least, it's true for making consumer plastic products on open-source, low-cost RepRap printers.


LATEST ARCHIVED BROADCAST
For industrial control applications, or even a simple assembly line, that machine can go almost 24/7 without a break. But what happens when the task is a little more complex? That's where the "smart" machine would come in. The smart machine is one that has some simple (or complex in some cases) processing capability to be able to adapt to changing conditions. Such machines are suited for a host of applications, including automotive, aerospace, defense, medical, computers and electronics, telecommunications, consumer goods, and so on. This discussion will examine what's possible with smart machines, and what tradeoffs need to be made to implement such a solution.



Datasheets.com Parts Search
185 million searchable parts
(please enter a part number or hit search to begin)