The recent proliferation of low-cost, robust 3D printers is revolutionizing how some companies design products. The result, they say, is a faster design process, better-looking products, more design collaboration, and higher-quality products.
"3D printing gives our designers the opportunity to make a lot more iterations of the design, and they take full advantage of that," John Reed, master prototype specialist at Stanley Black & Decker, told Design News. "Previously, we would want to make sure we had a design that was close to what we wanted before going to the time and expense of making a prototype. Previously, it took 40 man hours. Our 3D printer from Z Corp. requires about four man hours."
3D printers produce physical models of computer-aided designs much as document printers print word-processing files. The technology dates to 1986 when Chuck Hull invented the stereolithography (SLA) process and founded 3D Systems, which is now based in Rock Hill, S.C. Stereolithography machines produce parts as a laser hardens photopolymers in tiny layers. Those systems are expensive and require costly materials. Systems unveiled in recent years use new, less expensive technology.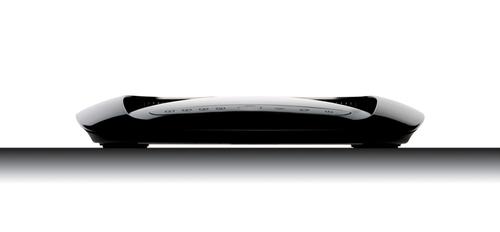 For example, in the Z Corp. printers used by Stanley Black & Decker, an inkjet-like printing head moves across a bed of powder, selectively depositing a liquid binding material in the shape of the designed section. A fresh layer of powder is spread across the top of the model, and the process continues. Parts can be built on a ZPrinter at a rate of approximately one vertical inch per hour. The process is licensed from the Massachusetts Institute of Technology. Last year, Z Corp. introduced a printer that builds functional prototypes out of a plastic-like material, using a high-resolution Digital Light Processing (DLP) projector.
The Z Corp. machines can print parts in full color by varying the color of the binding liquid applied by the printing head at various locations.
"Color is very important," Reed says. "The models display fine detail in high resolution and accuracy, including logos, labels, and tiny LED control lights. This saves us from having to mask and paint our models, which would be expensive and time-consuming, and produce a second-rate model. We can ZPrint a model overnight and have a great-looking, multicolored concept prototype the next morning. The process would take a week or more if we did it the old way, via CNC and hand-painting."
There are four 3D printing machines in Reed's shop serving the Power Tool Division industrial design department in Towson, Md. Two are from Z Corp. and two are from Objet Geometries.
"We develop the initial design with the ZPrinters and then do the final shape with the Objet's," says Reed. "We sand, polish, and paint models, and make them picture ready."