A recent report sponsored by the American Chemistry Council (ACC) focuses on emerging gasification technologies for converting waste into energy and fuel on a large scale and saving it from the landfill. Some of that waste includes non-recycled plastics.
As we told you about reporting on an earlier Lux Research study, gasification can accept a wide range of feedstocks, including biomass and municipal solid waste (MSW). According to Lux Research analyst Andrew Soare, author of that study, many major gasification producers are first targeting electricity markets, rather than fuel markets.
Click on the graph below to start the slideshow.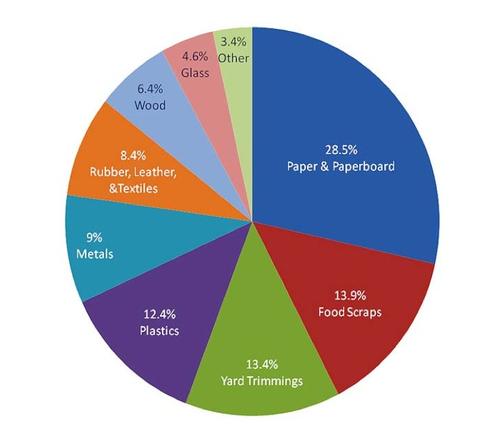 Using pressure, steam, and heat, these processes convert plastic waste and other materials, both liquid and solid, into synthesis gas, also known as "syngas." Syngas is then converted into one of several other types of energy or fuel, including electricity, ethanol, and diesel. Gasification is one of several energy conversion technologies for diverting materials from the landfill that can't be recycled with the current facilities and infrastructure. These materials include different kinds of non-recycled plastics, used tires, plant matter, and garbage of various kinds usually known as MSW.
The new report, authored by Gershman, Brickner & Bratton and funded by the ACC, discusses both multiple types of conversion technologies and different types of gasification processes. It reviews the 147 companies in North America that are developing these processes. So far, there are 21 pilot and demonstration facilities and 17 commercial-scale facilities either under development or being constructed.
Some of these are already operating successfully. For example, as we've previously reported, Klean Industries' gasification process uses a small amount of air to produce partial combustion of a small amount of the feedstock. By helping to break down the waste's heavy organic compounds, the oxygen optimizes the amount of syngas yielded in the process. Klean specializes in pyrolysis and gasification plants and equipment that convert plastic and used tires into fuel.
The new report also evaluates factors that can aid or hinder the commercialization of facilities using them. It states, "Facility development is challenged by public acceptance, perceived risk, and the challenge of having predictable economics comparable to current costs."
To me, one of the most interesting things about this report is an entire chapter on a key factor that's not always addressed in studies of this kind: How a gasification facility can fit into a community's infrastructure and materials flow as part of an integrated waste management (IWM) system. That phrase is a somewhat recent term that takes into account all the different types of handling waste in a given locale, such as recycling and conversion. By definition, a gasification plant depends on incoming local waste for its feedstock, and, in turn, local businesses and other organizations may depend on its energy and fuel products. So may intermediaries, such as transfer stations and materials recovery facilities (MRFs). On top of this coordination, there are other barriers, such as regulation and public perception.
The report concludes that processing mixed plastics and MSW is a more recent challenge for gasification technologies, and perhaps a more difficult one, than for processing agricultural biomass. But it states that this goal is the focus of much of the R&D in gasification technologies. That may be because successfully using those wastes as a feedstock for anything aside from mass burn waste-to-energy (WTE) technology -- often confused with gasification -- is still not widespread on a commercial scale. As some communities adopt a zero landfill policy, they are looking at multiple ways of eliminating non-recycled materials, including this one.
Related posts: