Bioplastics pioneer BASF has introduced new versions of its Ecovio line that are both compostable and designed for either injection molding or thermoforming. These combinations are becoming more common for the single-use bioplastics used in food service and food packaging applications, but are still not widely available.
Ecovio IS1335 is BASF's new injection molding grade for packaging, and Ecovio T2308 is the thermoformable version for food trays. They contain 87 percent and 80 percent, respectively, of renewable materials. The German company's existing grades of the compostable and partially bio-based plastics line are extruded films used in applications such as plastic bags and agricultural mulch films. Ecovio is completely compostable per DIN standard EN 13432 for biodegradable packaging.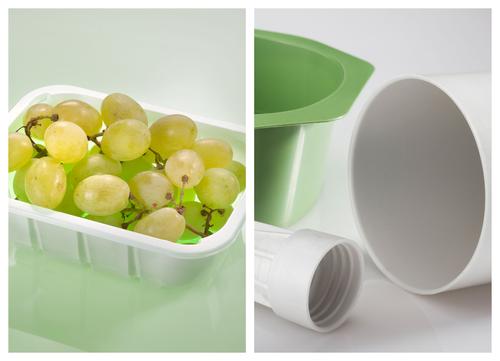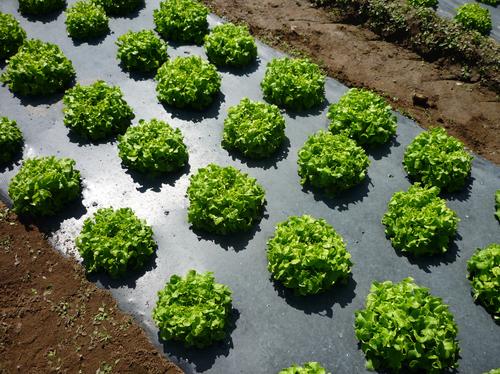 As we've previously reported, the available end-of-life solutions for bioplastics are either composting or recycling, depending on whether the plastic is single-use or durable. Composting is usually an option only for single-use bioplastics such as food packaging and food serviceware, or for single-use plastic bags and other films. For food-related bioplastics, the idea is that since they usually go to landfills unsorted anyway, if they are compostable they can biodegrade relatively quickly.
Most durable bioplastics, in contrast, are not compostable. They're also harder to recycle since they tend to include reinforcing additives and fillers that make them durable, or are blended with petroleum-based plastics, which are difficult to separate during sorting. This is true of most high-performance engineering plastics, not just bioplastics. Some recyclers and material recovery facilities are beginning to use special handling and processing guidelines from bioplastics makers to ease the process.
The injection molding Ecovio version, IS1335, is aimed at thin-walled and complex-shaped packaging. According to the data sheet, the material's tensile modulus is 3800 MPa and tensile strength is 31 MPa, compared to 2800 MPa and 43 MPa for Polystyrol 427D. Melting point windows are 140C to 155C (284F to 311F) and 110C to 120C (230F to 248F), and melt volume rate is 2.16 kg at 190C (374F).
BASF's thermoform grade, Ecovio T2308, has a broad processing window of 80C to 120C (176F to 248F), and melt volume rate is 5 kg at 190C (374F), according to its data sheet. This material's mechanical properties are similar to those of amorphous PET. Its tensile modulus (2720/2270 MPa) and tensile strength (59/40 MPa) are actually a bit higher than high-impact polystyrene's at 2040/2020 MPa and 25/24 MPa.