The new composites manufacturing innovation center is intended to be a source of grand challenges for industry, like the kind that got us to the moon under JFK. These aren't the words its new CEO Craig Blue used, but that's the idea and the vision behind the Institute for Advanced Composites Manufacturing Innovation (IACMI).
Blue is the institute's interim CEO until the consortium headed by the University of Tennessee, Knoxville finalizes its funding contract with the Department of Energy in March or April, he told Design News. The IACMI expects to be fully operational this year. Previously, Blue headed the Manufacturing Demonstration Facility (MDF) at Oak Ridge National Laboratory (ORNL), a key partner in the new institute.
The most recent grand challenges he likes to talk about are the ones lots of people are talking about, and they happened under his direction and the vision he set for the MDF. They involve both advanced carbon composites and 3D printing, two of ORNL's main focuses in manufacturing R&D, and had specific timelines and goals for production. The MDF's most recent accomplishment is building a replica of the historic Shelby Cobra sports car by 3D printing it with advanced carbon composites in only six weeks. Before that, the MDF was a key partner with Local Motors to develop what became Cincinnati Inc.'s BAAM (Big Area Additive Manufacturing) machine, used to print the Strati car on the IMTS show floor last fall using carbon composites.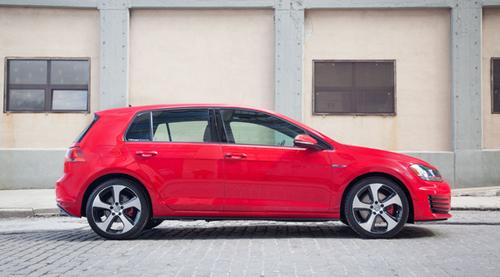 These MDF challenges parallel the ones Blue thinks will help drive the new institute. "When we took a look at the presidential competition document and what it takes to develop a successful institute, we saw that it's a lot like what we already do at the MDF," he said. For example, the Shelby Cobra project showed what can be done in terms of making high-quality advanced carbon composites a lot faster, advancing assembly techniques, and cutting the car's weight in half compared to metals. The IACMI's very ambitious operating goals already constitute grand challenges in themselves: reduce overall composites manufacturing costs by 50%, reduce the energy used to make them by 75%, and increase their recyclability to over 95% within the next 10 years.
Also important is the answer to industry's need for access to an educated talent pool of potential employees. This part of the institute's work will include curriculum at universites and colleges, and degrees ranging from a two-year community college through bachelor's, master's, and doctorate. "Especially for small and medium-sized enterprises, if they want to get into a new area like composites it makes sense to hire those people just out of their hands-on training," said Blue. "Every individual that came through our MDF in some training form or another has been hired."
Although automotive isn't the only industry the IACMI will target, it's a top priority. In addition to developing composites for lighter and longer wind turbine blades, and for high-pressure gas tanks in natural gas-fueled cars, developing advanced composites that could be used in production automotive manufacturing is a main focus because that's where the volume will be.
Related articles on DesignNews.com
To make this happen, the institute's members constitute an ecosystem of key players: large OEMs such as Ford and Volkswagen, carbon fiber makers, composites manufacturers and others in the supply chain, as well as universities and national labs. It was especially important to include OEMs that already have a big vision of what they want and need to accomplish. "The way we'll launch projects is to take the lead from industry; they're looking for specific goals with milestones to enable large-scale production, and we'll have a process for specific proposals, typically working off of existing roadmaps," said Blue. "But there will also be targets for larger projects of the grand challenge type." One of the launch projects, for example, contains a grand challenge.
IACMI projects will work throughout the entire supply chain, enabling a business case via R&D so successful investments can be made to ensure high-volume production of composite materials. "Where there was expertise, we went and got it," said Blue. "Where there are holes, we'll fill them. This is truly a national effort."
Design engineers and professionals, the West Coast's most important design, innovation, and manufacturing event, Pacific Design & Manufacturing, is taking place in Anaheim, Feb. 10-12, 2015. A Design News event, Pacific Design & Manufacturing is your chance to meet qualified suppliers, get hands-on access to the latest technologies, be informed from a world-class conference program, and expand your network. (You might even meet a Design News editor.) Learn more about Pacific Design & Manufacturing here.
Ann R. Thryft is senior technical editor, materials & assembly, for Design News. She's been writing about manufacturing- and electronics-related technologies for 25 years.