The last few times we've done slideshows on materials for 3D printing, at least a couple of the materials were recycled plastics. Since then, we've seen some new recycled materials, new recycling machines, and other news about recycling 3D-printed materials. So we've put them all together in one place.
MORE FROM DESIGN NEWS: 12 New 3D Printing Materials: From Desktops to Powder Bed Fusion
MORE FROM DESIGN NEWS: Slideshow: Robots Will 3D Print & Build Space Structures
One of the plastics recyclers is designed to work on the International Space Station to turn plastic waste into filament for NASA's zero-gravity 3D printers, currently in development (see the third slide). In other unusual news about recycling plastics for 3D printing, a Michigan Technological University team has invented a system for classifying plastics and a comprehensive recycling coding system that reflects the performance differences of different resins. The codes can be embedded in 3D-printed items so they can be more easily and usefully recycled for future use (see the fourth slide).
Click on the image below to start the slideshow: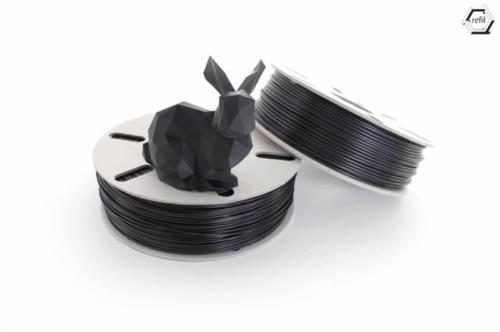 Ann R. Thryft is senior technical editor, materials & assembly, for Design News. She's been writing about manufacturing- and electronics-related technologies for 25 years, covering manufacturing materials & processes, alternative energy, machine vision, and all kinds of communications.
Atlantic Design & Manufacturing, the largest advanced design and manufacturing trade show serving the Northeastern US, will take place in New York, June 9-11, 2015. It's your chance to meet qualified suppliers, get hands-on with the latest technologies, and expand your network. Learn more here.