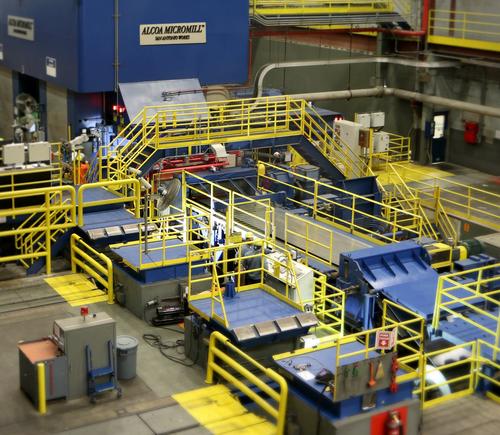 Alcoa has unveiled a new manufacturing and materials technology for making aluminum sheet, aimed especially at automotive, industrial, and packaging applications. If all its claims are true, this is a major breakthrough, and may convince more automotive engineers to use aluminum, instead of competing materials used in lightweighting we've told you about like high-strength steel, composites, and high-performance plastics.
The announcement is about both a process and a new material, an Alcoa spokeswoman said. The company makes some impressive claims for its patented Micromill process and the new alloy. Alcoa says the alloy made for automotive applications is 40% more formable and 30% stronger than the aluminum alloys being used in automotive applications today while also retaining the necessary surface quality for exterior panels. More formability means the material will be easier to shape into complex forms, such as fenders and inside door panels, usually manufactured in steel. More strength also means better resistance to dents and therefore thinner, lighter automotive sheet. Compared to high-strength steel, the new alloy is twice as formable and 30% lighter. Compared to mild steel, it has similar formability.
The new alloy is made by changing the microstructure of aluminum via a proprietary process according to the spokeswoman. According to an Anodizing World blog on the microstructures of aluminum alloys, a metal's microstructure forms when it changes from molten to solid, and consists of grains in particular orientations. Their structure depends on both alloy composition and the nature of heat transfer. While no specifics on the process were available, the Alcoa spokeswoman did say that the speed of the process, which makes the alloy solidify faster, also improved its performance.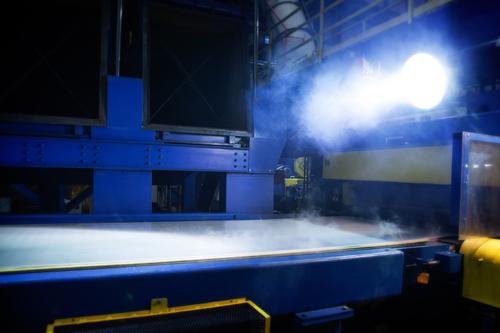 In any case, the real eye-opener is the process' speed. Alcoa says the Micromill continuous casting process cuts the time it usually takes to turn molten metal into aluminum coil from 20 days for conventional rolling mill to 20 minutes, which will make a huge difference. The process can also shift easily from producing rolled alloy products for automotive uses to making products for industrial and packaging applications, without stopping a cast.
The Micromill takes up one-quarter of the space required by a typical rolling mill, and uses half the energy. It also has fewer steps. In this video discussing the new process and material, Joe Butler, Alcoa Micromill plant manager, San Antonio Works, says an aluminum flowpath "is usually contained within a quarter to a half mile, and we're doing it in about 150 ft."
Customer trials at Alcoa's pilot Micromill facility in San Antonio have already validated the material's characteristics, surface quality, and overall performance. Alcoa has also acquired a strategic development customer, and is now qualifying the new material for next-generation automotive platforms.
Related posts: