Wearable technology such as Google Glass and Samsung's Galaxy Gear smartwatch require materials that are more flexible, durable, and resistant, to withstand more bending, twisting, and flexing without yielding to pressure and stress, says Gray. A range of engineered thermoplastics can be employed to deliver high flow and colorability without compromising strength and impact resistance.
One of the biggest areas of demand for plastics is automotive applications. For example, Ticona Engineering Polymers worked with Hi-Lex America to create injection-molded, high-precision plastic shafts and gears for a two-stage reduction transmission used in automotive power lift gates. The original model's shaft system was made from powdered metal. Hi-Lex America replaced this with a plastic shaft system that provides big improvements in noise and vibration, as well as cost and weight.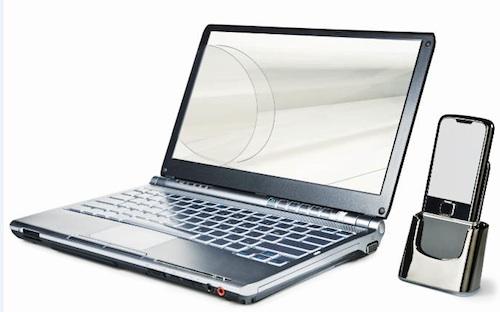 The power lift gate's precision steel ball bearings are now mounted on first- and second-stage plastic splined shafts attached to 2.5-inch diameter plastic gear wheels in a gearbox. This combination achieves the necessary amount of reduction between a flexible torsional cable and the electric motor. The gearbox has a rated torque output capacity of about 106 inch-pounds.
The first-stage gear and shaft were injection molded from Ticona grades of Celcon acetal copolymer M90 that balances toughness and fatigue strength, according to a company (now Celanese) spokesman. The second-stage output plastic gear was injection molded from Ticona grades of Celcon GC25T, with both stiffness and fatigue strength. The second-stage output shaft was injection molded from Ticona grades of Celstran PA 66-GF50-02. This is a 50-percent long-glass fiber polyamide 6.6 with high strength and stiffness, and high heat deflection characteristics.
Automotive applications such as fuel line clips and cable ducts can be made of a toughened polyamide 6.6 compound from the Engineering Thermoplastics Division of custom compounder Teknor Apex. The new material, Chemlon 104, has the flexural and low-temperature impact strength needed. Tensile strength is 62.1 MPa, flexural modulus is 2,280 MPa, and flexural strength is 72.4 MPa. It's also got good flow properties for intricate or multi-cavity injection molded parts, the company claims.
A novel polyamide (PA) being used in automotive applications is a PA 6 powder from Solvay Engineering Plastics (previously Rhodia Engineering Plastics). There are some PA 11 and PA 12 powders for selective laser sintering (SLS), a form of 3D printing. But what's different about this PA 6 line, Sinterline, is the fact that it's the first PA 6 designed specifically for use in SLS. The thermal and mechanical properties of the first Sinterline product, Technyl XP 1501/F, are comparable to those of standard, unfilled PA 6 for injection molding. Tensile strength is 77 MPa, tensile modulus is 3,360 MPa, and flexural modulus is 2,500 MPa.
The Solvay Sinterline powders played a key role in the Suzuki 1000 GSXAR motorbike, entered in the 2012 24H du Mans Moto Endurance World Championship. They were used in the braking system to 3D print both prototypes and components of a larger oil container, which gave the bike faster and more accurate braking times. The material performed well in durability and heat resistance compared to the PA 12 benchmark.