The first photos made with a 3D-printed telescope are here and they're not as fuzzy as you might expect. The photos of the Moon were made with a reflecting telescope that cost the research team £100 to make (about $161 US).
Although NASA said in August that it was assembling what would be the first imaging telescope made via 3D printing, two University of Sheffield researchers have beat them to it. Research fellow Mark Wrigley and physics and astronomy research associate Andy Kirby have named their telescope PiKon, from the Raspberry Pi camera sensor mounted on the telescope plus "ikon," which means "image" in Greek. They found inexpensive parts for the telescope online, including the lens, mirror, and camera, and put those together with the rest of the telescope's components, which were made with 3D-printed parts.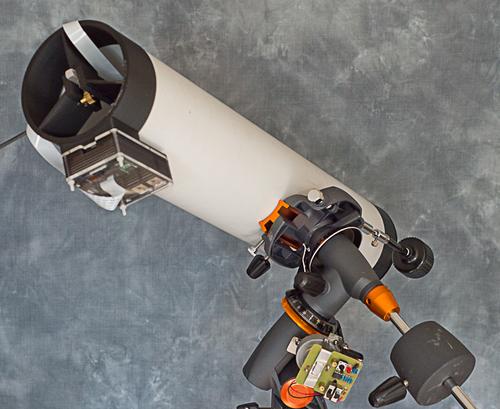 University of Sheffield is the same institution that's come up with several other innovations we've told you about, such as the 3D-printed drone and the first-ever 3D-printed titanium car parts.
The PiKon telescope's architecture uses a Newtonian concave mirror to form an image and focus it for the Raspberry Pi camera, which is mounted in front of the mirror. PiKon's magnification is 160X, enough to pick up details on the surface of the Moon, as well as images of galaxies, star clusters, and some planets, on a clear night with no clouds.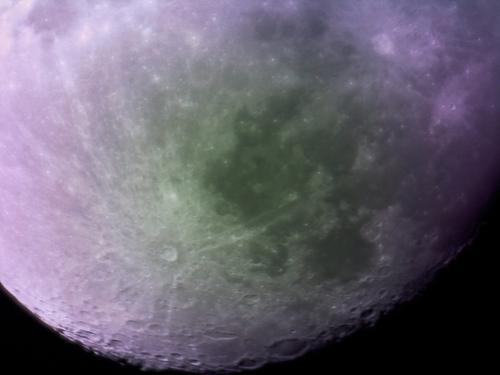 The pair designed and built the PiKon camera as part of the University of Sheffield's Festival of the Mind, held last month. The event aims at making academic research more accessible to the public. Wrigley and Kirby titled their project, Disruptive Technology Astronomy, because, they say, it's about democratizing technology and making it more accessible to everyone. To that end, they were originally going to make the plans available on Thingiverse, so people can make their own telescopes, saving at least £800, or about $1,288 US, compared to models with the same capabilities.
But that's changed. According to the PiKon website, the current build shown last month is a beta model, and they're already tweaking the design to reduce the amount of plastic material and correct some small errors. That design requires a small amount of post-processing, which means mostly drilling a few holes. So they've decided to crowdfund the PiKon at Indiegodo, and will be offering a range from entire 3D-printed and assembled telescopes to plans.
NASA aerospace engineer Jason Budinoff's 3D-printed telescope is a small 2-inch camera telescope. Its 3D-printed single structure incorporates the outer tube, baffles, and optical mounts, while lenses and mirrors are made the conventional way. The telescope is being developed for use on a tiny CubeSat satellite. Budinoff is also constructing a second, 14-inch dual-channel telescope using 3D printing. The purpose of both is to figure out how to reduce the number of parts from what are usually hundreds to only a few, using novel geometries. For example, the 2-inch telescope design will include only four pieces made from powdered titanium and aluminum, instead of five to 10 times that number of parts.
Related posts: