As we've discussed, standards bodies are helping to develop guidelines and specifications for shifting 3D printing (3DP) and additive manufacturing (AM) to producing high-quality production products. This will take some careful definition and qualification of machines, processes, materials, and finished parts. This is especially true for high-quality metal parts, as a new report from the National Institute of Standards and Technology (NIST) finds about powder bed fusion.
Of course, as in other disciplines, the first step in figuring out guidelines or specifications for a technology and its associated processes is to describe them, measure them, classify everything, and then document all of that. Some of this has already occurred in a de facto sense, starting with the manufacturers of commercial technology and systems. But for several years now, university labs, the Fed-sponsored America Makes, and large end-users like GE Aviation and Pratt & Whitney have been doing their own 3DP R&D, and more recently, materials suppliers such as SABIC Innovative Plastics are getting into the act.
MORE FROM DESIGN NEWS: Alliance in the Skies
ASTM International has already published several standards and is working on several more, as we've reported. NIST is no exception. Its 50-page report, "Measurement Science Needs for Real-time Control of Additive Manufacturing Powder Bed Fusion Processes," is available free here. The institute's manufacturing researchers have studied several AM techniques, especially for making high-quality metal parts for automotive and aerospace manufacturers. These include powder bed fusion, which the report's authors call one of the most promising and versatile methods for making metal parts. But, as they state, broader acceptance of AM for mission-critical or high-value applications is limited by "variability in part quality due to inadequate dimensional tolerances, surface roughness, and defects."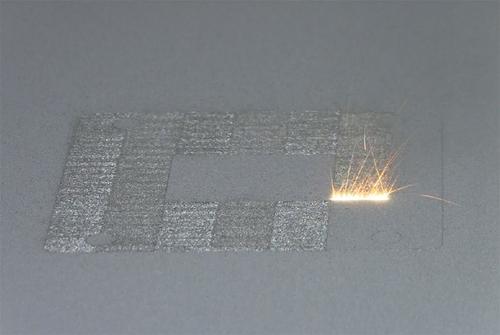 Although control of a process such as powder bed fusion can limit that variability -- specifically real-time closed-loop control aided by in-process measurement -- adequate process measurement methods must first be developed. "Process control today is based on heuristics and experimental data, yielding limited improvement in part quality," say the authors. "The overall goal is to develop the measurement science necessary to make in-process measurement and real-time control possible in additive manufacturing." As a start on this work, the report reviews existing control schemes, process measurements, and modeling and simulation methods for powder bed fusion AM. The aim of the report is to create a reference that will help identify the best methods for measurement and real-time control.
MORE FROM DESIGN NEWS: America Makes Funds Second Wave of 3D Printing Projects
One of ASTM International's standards for powder bed fusion, WK46188, addresses AM methods for metals. Titled "New Practice for Metal Powder Bed Fusion to Meet Rigid Quality Requirements," the work item describes how powder bed fusion machines and processes can be operated, plus what production control methods need to be used, to meet the rigid quality standards of applications such as aerospace and medical. It's geared to developing the critical parameters needed for shifting processes that were originally developed for making prototypes, to become processes that can make safety-critical components for uses like patient-specific medical implants and flight-worthy aircraft parts. The proposed new ASTM standard will include requirements for both mechanical test specimens and final production parts made with powder bed fusion methods that employ both laser and electron beam sources.
Ann R. Thryft is senior technical editor, materials & assembly, for Design News. She's been writing about manufacturing- and electronics-related technologies for 25 years, covering manufacturing materials & processes, alternative energy, machine vision, and all kinds of communications.
Design engineers, New England's premier design & manufacturing event, Design & Manufacturing New England, will take place in Boston, May 6-7, 2015. A Design News event, Design & Manufacturing New England is your chance to meet qualified suppliers get hands-on with the latest technologies, be informed, and expand your network. Learn more here.