Last week, the bill for reforming chemical regulation, the "TSCA Modernization Act of 2015," was passed by the US House of Representatives. It's been widely hailed as the most important legislation for the chemical industry since the 1990 Clean Air Act. A similar bill in the Senate, S-697, awaits a vote. If either becomes law, the effects on cost and availability of adhesives and plastics incorporating these substances are not yet clear.
The original Toxic Substances Control Act (TSCA), passed in 1976, authorizes the Environmental Protection Agency (EPA) to classify and regulate chemicals used in commerce, to ensure that products made with them are safe for their intended use. Why is reform needed? It's complicated, and includes increases in the number of new substances and in trade between states, plus a lack of consistent funding and advances in science and technology.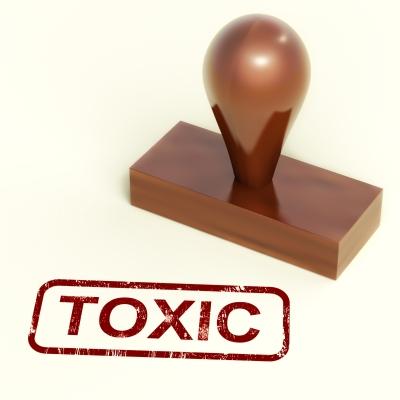 In a recent report the EPA says managing chemical risks is one of its major management challenges for 2015. The agency's three-part strategy for addressing possible risks from existing chemicals is identifying chemicals for risk assessment and taking action, ongoing programs to increase the industry's move toward using safer chemicals, and increasing public access to data on chemicals. The EPA has been concerned about reforming chemical management legislation for some time. In 2009, it published a list of guiding principles for reform including scientific risk-based assessment for safety standards, getting enough information from chemical manufacturers, being able to identify and act on priority chemicals, and getting a sustained source of funding including fees from manufacturers.
A lack of resources has made it difficult for the EPA to move very quickly through assessments in its existing chemicals program, Dow Chemical's director of product sustainability and compliance, Connie Deford, told Design News. "The reformed TSCA would position EPA to have more resources, which could come from fees," she said. "One impact is that manufacturers and importers would pay fees to EPA for doing these assessments. We believe much of the information the EPA needs to do safety assessments under a reformed TSCA is already largely available, because programs in Europe have generated a lot of data." Europe's REACH (Registration, Evaluation, Authorisation, and Restriction of Chemicals) has been the foundation of pulling all this data together, Deford told us. However, there may be specialty materials, or materials not sold or made in Europe but only in the US, that would need generation of additional toxicology data.
MORE FROM DESIGN NEWS: Multi-Materials Auto Adhesive Cures Faster & Cooler
The House Energy & Commerce Committee's fact sheet on the TSCA Modernization Act of 2015 says the existing TSCA has proven to be inadequate in providing protections and in facilitating the manufacturing and use of chemicals in the US. "This is particularly true today, in the face of industry advancements and increased interstate commerce," it says. A summary of why the reform bill is needed made by the American Chemistry Council (ACC) says "... the regulatory landscape and marketplace have become fractured and contradictory in some cases. After decades of implementation, it has become apparent that TSCA needs updating to reflect advances in science and technology, as well as today's public expectations of vigorous government oversight."
In Europe, chemical legislation started earlier and is further along, including positive and negative effects. The first attempts at classifying chemicals in Europe occurred in 1967, Patrick Blanke, chemistry compliance manager for adhesives maker DELO, told us. That legislation was renewed during the 1980s, and the most recent European legislation was REACH in 2006. "Each time, the approach to chemicals legislation has changed a bit" he said. "First, we looked at and classified existing chemicals. Then in the 1980s we found out about new substances that must be registered. REACH doesn't distinguish between old and new substances: now we need more information about all substances, and many are already known."
Although chemicals legislation is needed to protect health and the environment there can be drawbacks, such as limited availability for products made from substances deemed dangerous, as well as additional costs and extended lead times from testing and registration requirements, said Blanke. Alternative methods can sometimes be found to approach an attachment problem, such as using fasteners. "But that doesn't always work, for example with very small parts in consumer electronics or with composites in automotive or aerospace applications," he said. "So sometimes a restricted chemical's performance can't be equaled."