Materials and assembly methods on exhibit at next week's co-located MD&M West, PLASTEC West, ATX West, and Pacific Design & Manufacturing shows in Anaheim, Calif. will include some materials you should see, as well as several new and improved processes.
Exhibitors include lots of companies we've written about in Design News, such as 3M, Accumold, Airwolf 3D, Covestro, Dow Corning, Eastman Chemical, EOS, Fabrico Medical, Festo, Flexcon, Henkel, NuSil, Nypro, Penn Engineering, PolyOne, Proto Labs, RAUMEDIC, Renishaw, Rethink Robotics, Shin-Etsu Silicones, Smalley, Solvay Specialty Polymers, Stratasys, Stratasys Direct Manufacturing, Teknor Apex, and Wacker Chemical. There are several others too, including Arburg, Berry Plastics, DSM, General Magnaplate, Guill Tooling & Engineering, Lubrizol, PlastiComp, TissueGen, and Trelleborg Sealing Solutions. You can find these exhibitors on the show floor using our handy exhibitor directory.
Click on the image below for sampling of what you can expect at the show. We hope to see you there!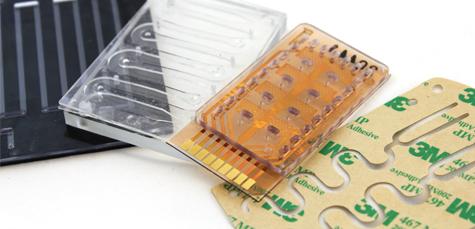 Ann R. Thryft is senior technical editor, materials & assembly, for Design News. She's been writing about manufacturing- and electronics-related technologies for 27 years, covering manufacturing materials & processes, alternative energy, and robotics. In the past, she's also written about machine vision and all kinds of communications.