Using the Powerlink asynchronous channel, this type of non-real-time data can be communicated using standard TCP/IP communications. This same channel is used to transmit the camera picture back to the controller because users often not only want to communicate with the camera and transmit data back and forth. But often the customer wants to have an image of the product, especially to view defects.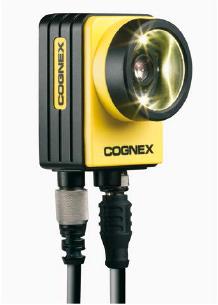 "Using this same channel, a picture is saved on the controller and the controller can display the image from the camera," said Stricker. "This two-channel communication with the real-time and non-real-time communications running side by side is unique. By supporting both types of communications, it eliminates the need to disconnect the camera from the network, and then connect to a laptop. Plus many times, the cameras are installed within the machine and the user doesn't have easy access."
One Powerlink innovation developed as a result of the project improved handling of asynchronous data. While the protocol supports both cyclic and asynchronous channels, the way Powerlink worked in the past was limited to talking to one asynchronous channel at a time. On one cycle, the protocol would talk to node one, then the next cycle to node two, node three, and so on. As a result in many applications, the entire cycle time would not be utilized.
"The need for TCP/IP communication in vision applications requires optimizing the asynchronous channel because the data transmission needs are large," said Stricker. "A change in the Powerlink specification now allows users send to more than one node during a cycle, and make it possible to send multiple asynchronous frames in one cycle."
Related posts: