Myriad scientists and researchers have explored the use of graphene as a substitute for silicon in electronics since 3D graphite was theorized to have electrical properties in 1947. But only in the last few years or so have great strides been made in graphene's capabilities. These advancements were due in part to the research of Professor Andre Geim and Dr. Konstantin Novoselov from Manchester University, who won the Nobel Prize for experiments on the two-dimensional material graphene in 2010. The pair was able to grab small graphene sheets from graphite using Scotch tape in an effort to fabricate a working transistor. This essentially paved the way for other researchers to develop methods of incorporating the material even into stretchable electronics.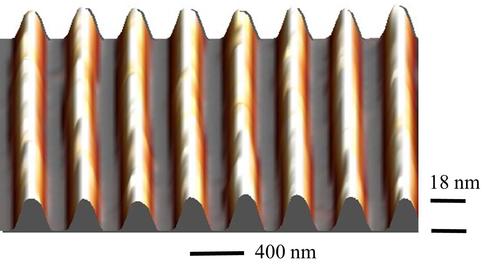 In a paper published in 2011, a group of scientists based at Soongsil University in Seoul, South Korea, and led by Jeong Ho Cho described a method they developed to create a stretchable, transparent material containing graphene transistors. They fabricated single sheets of graphene on to a thin copper foil. Using photolithography and other etching methods, they placed transistor components (including electrodes) into the graphene layers. The layers were then placed on to a substrate of clear stretchable rubber. The remaining transistor components (gate insulators/gate electrodes) were printed using a stretchable ion gel. The group found they could stretch the material by 5 percent over the course of 1,000 times, and the material still retained a good electrical connection.
These are just a few examples of how graphene can be utilized and incorporated into transistors. The future looks bright for the super-material, it but doesn't bode well for its silicon cousin. As electronics become smaller and faster, graphene transistors will become the center of attention in helping that transition from old-school to fast future in the coming decade.
Related posts: