For the second consecutive year, Design News -- in partnership with Mouser Electronics -- set out to find engineers making big moves in the industry. The nominees were quite impressive. We were introduced to engineers working on underwater robotic fish, software for smart glasses, and prosthetic limbs.
After our editorial team and advisory board sorted through all the nominees, one engineer impressed us the most. That was Justine Haupt of Brookhaven National Laboratory, who is designing test systems for the focal plane components of the Large Synoptic Survey Telescope, which will be the world's largest digital camera.
Her interests in technology and design are not limited to her laboratory job. She is a senior staff member in charge of instrumentation at the Custer Observatory, where she re-engineered the optical train for the largest public telescope on Long Island. She performed optical design, machined the mechanical components in her home shop, and installed and tested the system. Before studying physics, she got her pilot's license at age 18. She holds an FAA certified Advanced Ground Instructor rating. She refurbished the avionics and the cockpit of a 1947 single-engine plane (including installing a new intercom and strobe light system) before flying it. She is an avid glider pilot and paraglider.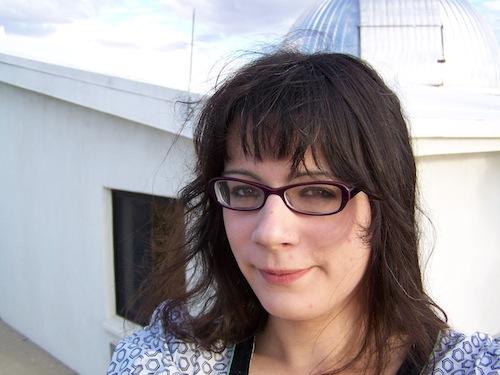 "Justine is impressive in her range of excellence. She has strong engineering skills, but she also gives back to her professional community," said Design News senior editor Rob Spiegel. "It's the range of interests in competencies that make for a full career and a rich life."
The impressive people on this year's list are thinking outside the box and excelling in their fields. Their passion for their work is evident, and we look forward to seeing more of their inventive work in the future. As Kevin Hess, Mouser's vice president of technical marketing, told us:
As a company on the forefront of technology, Mouser is excited to support the Rising Stars program to recognize today's brightest up-and-coming engineers. Every day, engineers are developing new, life-changing devices. Being the industry's NPI distributor of the newest semiconductors and electronic components, Mouser is helping turn their ideas into the advanced technologies of tomorrow. We applaud their innovation, because it's these engineers that will design the future for all of us.
Here's what Paul O'Connor, a colleague who nominated Haupt for the award, said about her:
As a self-motivated engineering talent, Justine is in a class by herself. Inventive, spirited, and remarkably creative, she has managed to develop a mastery of mechanical, optical, and electrical design, which have made her an invaluable asset to the Instrumentation Division at Brookhaven Laboratory. Justine's job responsibilities center around designing test systems for the focal plane components of the upcoming Large Synoptic Survey Telescope, which will be the world's largest digital camera at three gigapixels. In the four years since joining the division, she has designed and constructed more than two dozen pieces of equipment ranging from a custom catadioptric lens system to a microprocessor-controlled in-vacuum induction motor, a closed-loop feedback controller for a miniature cryogenic piezo actuator, and several large vacuum cryostats. Needless to say, she keeps the group's 3D printer busy turning out parts for her various creations, which have earned her the admiration and respect of senior personnel in the lab. She's been director of photography for a small film studio where she designed and constructed optomechanical upgrades to professional digital cinema cameras. Her artistry is not restricted to the technical fields; she has been a professional violin and piano instructor; is proficient on concertina, mandolin, and trombone; and achieved fluency in French through home study. When not inventing the next piece of advanced instrumentation, Justine takes time to work with the Educational Programs office, helping to create new astronomy-related programs for middle school students and science teachers, and delivering public lectures on her work with the new LSST camera.
Click the image below to view a slideshow of Haupt's work on the Large Synoptic Survey Telescope components.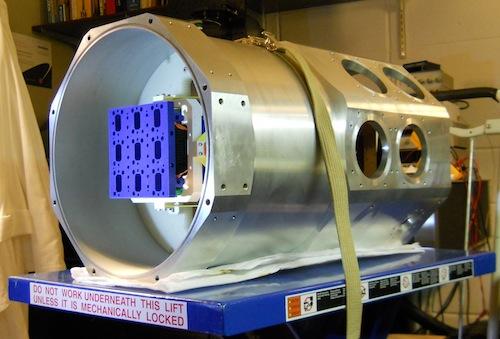 Related posts:



When you think of the DARPA Robotics Challenge, you may imagine complex humanoid contraptions made of metal and wires that move like a Terminator Series T-90. But what actually happened at the much-vaunted event was something just a bit different.
The machine is claimed to be the largest and most powerful electric pipe-bender on the market, exerting nearly 500,000 lb-ft of torque.

0
Traditional dev kits are based on a manufacturer's microcontroller, radio module, or sensor device. The idea is to aid the design engineer in developing his or her own IoT prototype as quickly as possible. A not-so-traditional IoT development kit released by Bosch aims to simplify IoT prototyping even further.
This consulting firm has put together a report detailing the growing biomimicry design field in the US and around the world, from naturally bacteria-repelling surfaces to keratin-inspired polymers.

2
Here's a list of engineering and tech jobs ranked by outlook, work environment, stress, and income.

Focus on Fundamentals consists of 45-minute on-line classes that cover a host of technologies. You learn without leaving the comfort of your desk. All classes are taught by subject-matter experts and all are archived. So if you can't attend live, attend at your convenience.