Once the realm of just science and technology, robots now are turning up more and more in the world of fine arts, making appearances in art exhibitions, creative promotional campaigns, and even on stage in the theater.
A recent art exhibition at Davidson College in North Carolina featured several robotic installations specifically aimed at fostering interaction between visitors and robots. In one, five appendages with skeletal-looking hands mounted on a wall follow and point at onlookers who enter the room. When they sense a smile, the arms wave.
In another, three helium-filled balloons carry houseflies in chambers hanging from each blimp. A robotic system determines the movement of the blimps based on the movement of the swarms of flies inside each chamber.
We've collected examples of some of the other ways designers and artists have integrated robots into the creative arts. Click on the "Nerdbot" below to start the slideshow.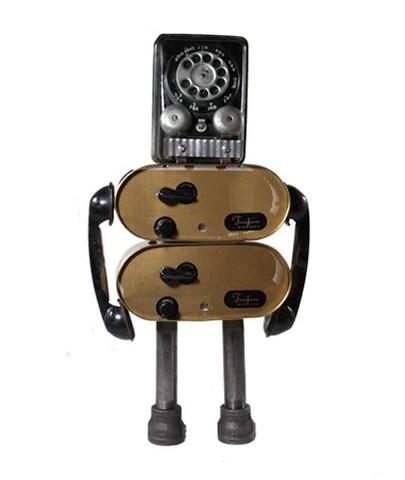 Related posts: