Manufacturing throughout the world is becoming leaner. That translates into less waste, less cost, less energy. It also means higher production and greater optimization. Anything that contributes to greater efficiency in production is now bundled into the concept of lean.
The range of improved efficiencies runs from motors that require less energy and less maintenance to equipment that consumes less space and is easier to configure and reconfigure. Highly optimized automation systems also make a significant contribution to lean operations. Gains in lean practices have reduced the head count at plants. This move alone cuts the labor differential between North America and Asia, thus making North American plants competitive with Asian plants, especially once logistics are factored in.
Since lean manufacturing has taken the edge off labor costs, manufacturers are beginning to view proximity to the end market as a greater concern than low labor costs. For goods aimed at Europe, companies are looking at Eastern European locations. For products going to North America, Mexico and the southern US states are viewed as prime locales for manufacturing.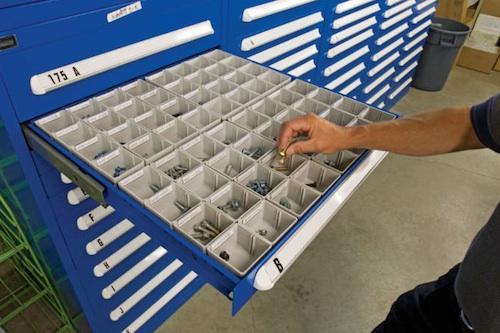 Original definition of lean
Lean manufacturing principals were developed in Japan during the postwar period. US quality and productivity consultants worked with Japanese manufacturers to rebuild the war-torn manufacturing plants. Toyota, with its smooth-flowing manufacturing systems based on Kaizen improvement teams, became the poster child for lean manufacturing. All work in the plant was examined for content, sequence, timing, and outcome. Japan adopted the productivity practices proposed by American consultants and used them to surpass US manufacturing methods in the 1970s. During that decade, Toyota beat Detroit at efficient manufacturing and claimed the top spot in the auto industry. As manufacturing has become increasingly global in the past two decades, superior manufacturing practices are no longer regional.
The new lean
The scope of lean has moved beyond the traditional Japanese concept. Now, everything that contributes to efficient manufacturing is considered lean. "Lean manufacturing is optimal efficiency. It comes from the Kaizen idea of removing waste. Everything is examined to remove waste," Jim Hulman, business development manager at the Bosch Rexroth Group, told Design News. "We view it as the three Es: energy, efficiency, and engineering -- anything that reduces time to production." Hulman noted that lean practices vary depending on the type of manufacturing. "With manual production, you take away wasted steps. With industrial automation, you make the drives and controls more efficient," he told us.