Robots that fly are usually small. Aside from that shared feature, they vary widely in design and purpose. Some flap their wings or soar like birds, while others are patterned after land animals. Yet others move in ways that are clearly mechanical, such as quadrotors, also called quadricopters, or ornithopters. Many work in swarms, communicating and cooperating among each other to accomplish different tasks.
Flying robots may assist soldiers in battle as an alternative to unmanned aerial vehicles (UAVs), or provide reconnaissance and surveillance for human first responders in post-disaster situations. Others may replace large, imprecise, soil-damaging agricultural equipment for targeted crop dusting, or assemble architectural structures. Many are autonomous, some are remote-controlled, and some can do both: autonomous robots with real-time communication from remote pilots.
Click on the image below to see 11 flying robots in action.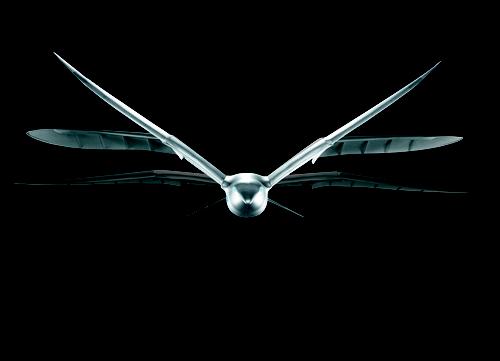 Related posts: