In the digital energy revolution, a key technology enabler is the electronic control of power and the ability to convert, control, manipulate, and transfer large amounts of electrical energy. For renewable energy technologies such as solar, the automation control challenge is to optimize energy efficiency while balancing the need for both low-cost solutions and systems that can thrive for 15 to 20 years in difficult environments.
With solar tracking moving heavily toward simpler, less expensive single-axis solutions to reduce costs, more focus has turned to optimizing solar inverters and using control technology to lower the losses of the megawatts of power under the control of digital switched-mode power supply (SMPS) control systems. One example is work being done at National Instruments to develop a new platform and method to reduce the cost, risk, and development time necessary to bring commercial grid-tied SMPS products such as solar inverters to market through improvements in platform-based design technologies.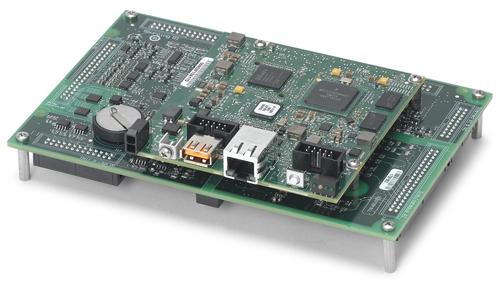 "Our focus has been focused on developing an overall tool chain for renewable energy and clean tech applications," Brian MacCleery, the principal product manager for clean energy technology at National Instruments, said in an interview. "The common element in all of these new energy systems is the power electronics or the inverter. That's where we have seen the biggest need for improvement in the design tools, testing tools, and the overall development process to bring products to market."
"There is a lot of pressure on the designers to increase energy efficiency. An efficiency gain of 0.1 to 0.5 percent is a big deal in terms of selling inverters for the larger power sizes," MacCleery continued. "About 50 percent of the market, in terms of units, is greater than 50 kilowatts. But even for the solar inverter on a house, efficiency is critical, and, of course, the lifetime of the inverter is crucial for the consumer to gain the return on investment they require."
Solar panels tend to last 20 years, but the inverters have historically had a shorter lifetime, so vendors need to be able to provide 12- to 15-year warranties as a minimum. As a result, suppliers are examining every single component in the inverter to increase the lifetime, but there is also a lot of cost pressure and new requirements and communication protocols coming out for the smart grid. Making an inverter design "smart grid ready" is a major challenge, especially since the industry is evolving and changing so rapidly. For example, some inverters need to provide reactive power for the utility in response to utility commands. Inverters need to be more networked, more "dispatchable," more responsive to the needs of the utility, and more aware of their local grid conditions.
National Instruments is making a big investment in providing a tool chain that enables designers to take a very comprehensive view of the problem in a way that helps them to tackle this kind of complexity. The real challenge everyone faces is this: How do you optimize for multiple design goals simultaneously when there are obvious trade-offs between energy efficiency, cost, and component lifetime?
"What engineers need is a system level view of the design that is able to cross the domain boundaries between the analog world of power and the digital world of software so they can look at the overall design of the system and optimize for multiple goals at the same time," said MacCleery.