The start of a new day was dominated by an old tradition at the Indy 500 this year, as vintage race cars took to the track for Legend's Day, honoring Roger Penske.
With cars dating all the way back to the first Indy 500 in 1911, going right through to vehicles from the 1990s, old and new timers alike gathered to ogle the shiny chassis and engines still in mint condition.
Buffed, polished, and fine-tuned by adoring owners, machines including the Kurtis Kraft Bardahl Special, the 1959 Epperley Bowes Seal Fast Special, Huffaker-Offys, Watsons, Eagles, Kuzmas, Penskes, Lolas, and Marches were all on display.
Click on the image below to take a tour of some of the more eye-catching cars.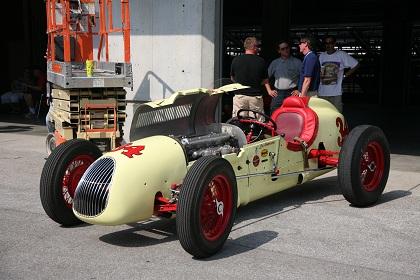 Learn more about IndyCar at Littelfuse's Speed2Design site.
Related posts:
This story was originally posted by EE Times.