We messed up and you responded. Last fall, we posted a gallery of the messiest engineering desks, courtesy of our sister site, EETimes. EELife editorial director Brian Fuller, who came up with the slideshow, opined that the results showed that the messier the desk, the more of a genius its owner must be.
We wanted to see whether Design News readers were as organizationally challenged. Several of you responded, so here's Messy Desks Part II, which mashes up mechanical engineers' workspaces with additional EETimes pictures.
Click the image below to view more of the messiest engineers' desks around: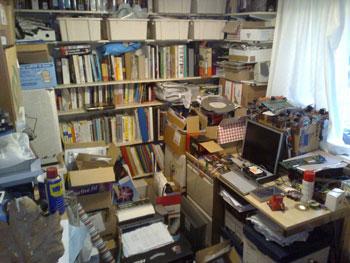 Nicholas Lee of Salisbury, Wiltshire, UK, shows off "my vast hoard of electronic components, reference books, datasheets, and a miscellany of electronic projects under construction," which reside next to his desk.
Further Reading
Portions of this story originally appeared on EE Times.