Sensors and their accompanying recording devices are growing steadily more sophisticated and can record everything from exhaust gas temperatures to the electrical activity in a human heart. And they don't just collect data anymore. They're becoming intelligent. Embedded microcontrollers and built-in software are turning them into thinking, communicating, and active nodes of intelligent networks -- systems that demand localized intelligence and real-time, sensor-driven analytics. You don't just connect them anymore. They communicate with you.
The network periphery
Earlier generations of sensors reported data via basic analog or digital connections. These days, they're becoming Ethernet-aware, with all the accompanying advantages. Universal Ethernet communications protocols enable them to work with off-the-shelf technology, and their ability to communicate via Ethernet means that they can be placed just about anywhere.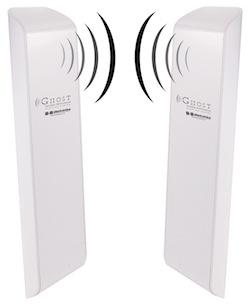 But Ethernet technology has its roots in safe, climate-controlled office environments. The IT world thought in terms of structured cabling systems, mature protocol, transport standards, and hardware vendors that would provide standardized products with near-seamless interoperability. Who knew, back then, that networking would outgrow its tame, office-based beginnings and move out into the real world?
Nowadays, networks must function reliably in increasingly harsh terrain -- on factory floors and on gas and oil pipelines, in industries ranging from mining to transportation. And sensors tend to live way out on the network periphery, where conditions are the worst. Design engineers must know what to do about that.
Getting to the Ethernet
Connecting the sensors to the Ethernet can be problematic in real-world scenarios. The first issue is distance. Copper wire-based Ethernet has a practical range limitation of 100m. That's adequate for a network in an office or a small building, but it won't do the job when you need to monitor the turbines on a wind farm or the chlorine levels at a water treatment plant. To be useful outside the office, Ethernet must function at far greater ranges.
One answer is a device called an Ethernet extender, which uses DSL technology to create a long-distance Ethernet bridge over virtually any available copper pair. There's a drop in bandwidth as the range increases, but you can extend your Ethernet reliably over thousands of feet while maintaining a quite serviceable connection rate of several Mbps. Better yet, Ethernet extenders give the system designer the freedom to use wiring infrastructure that's already installed, like any telephone cabling or legacy coaxial cable that may be present. Since the labor and materials involved in cable installation are often the most expensive element in setting up a network, the flexibility provided by Ethernet extenders can represent enormous savings.