It's Friday, and let's face it, who couldn't use a drink? And if that drink is mixed by machine, all the better, I say.
Before you think I may have already had one too many and am talking a load of nonsense, I present to you… The Inebriator.
Powered by an Arduino Mega 2560 microprocessor project board, the Inebriator is designed to make it almost effortless to mix up perfect cocktails in seconds without the hassle of having to look up ingredients or carefully measure out spirits and mixers.
Click on the photo below to check it out.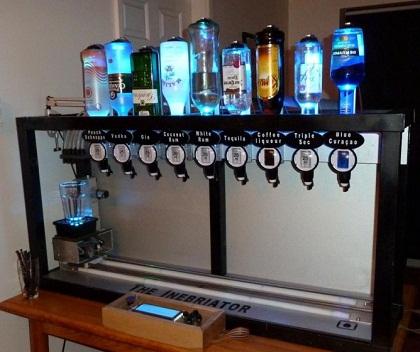 You can check out the Inebriator in action here.
Related posts:
This story was originally posted by EE Times.