Interactive monitoring of pitch systems
"A wind turbine is a very complex motion control challenge, because the primary control on the turbine is a pitch system that plays a dual role in both the power output and the key safety function of the turbine," Dennis Webster, director of business development for Moog Inc., told us.
The pitch system is a collection of commonly understood motion control and automation components. This includes an onboard PLC that monitors and controls the system, plus the power electronics, servo drives, and motors that control the motion of the turbine blades.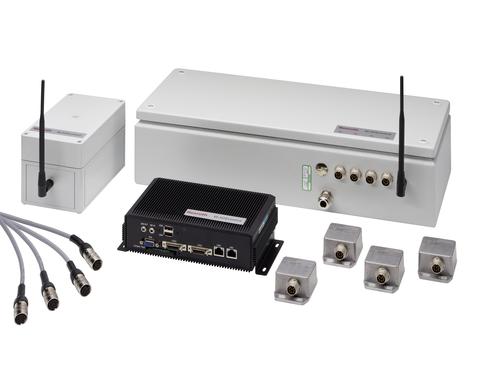 Webster said the trends in automation are to provide more interactive capabilities to monitor the performance, operation, and efficiencies of these subcomponents. The goal is not to provide a collection of components, but integrated functionality that raises performance and changes how the customer monitors and controls the system.
"With customers in the wind turbine industry, reliability has become a paramount concern. In order to achieve the return on investment necessary, the wind turbine needs to be operating whenever the wind is available," he said. "If you do a Pareto analysis on the reliability of the turbine, the pitch system is often flagged as causing downtime, because it functions as both a control device and a safety device" by serving as the brake for the turbine.
Given this dual role, the information available from the turbine manufacturer can often be incomplete or inadequate for the operator to understand the detailed operating conditions within the turbine. This can impact reliability and the ability to get the system back up and running after any downtime event.
One solution is a single terminal interface for the operation of the motion control components that offers more granularity and insight into what is happening with the pitch system. This information can be used proactively (in terms of preventive maintenance or modifications to the operating parameter set) or to enable advanced troubleshooting. "What we have tried to provide is a window and full visibility into the pitch system, whether the concern is the motion control algorithm or synchronization of the motors and drives," Webster said.