Their advancements have also allowed their finite element analysis (FEA) software to improve. The primary software used during their years of research has been Abaqus FEA software. "No matter what the product, the behavior of the polymer material is the most difficult aspect to model when you are trying to simulate how it inflates," said Menary. "Abaqus gave us the ability to code our own material models and customize our analysis. Abaqus simulations provided the necessary scientific approach that takes material characteristics into account when creating and evaluating designs."
Overall, the team now has a deeper understanding of blow molding. Experiments have helped them calibrate and fine-tune their software models and better understand the distribution of pressure. However, there are still areas Menary would like to improve upon.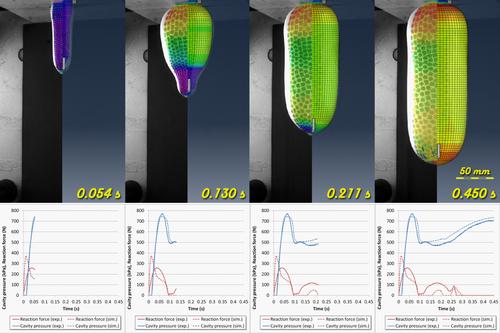 "There are still things we don't fully understand, such as the contact issues between the PET and the mold, and the heat transfer conditions," Menary said. "When the hot polymer touches the cold mold there is a heat transfer as well as a frictional behavior. There's also temperature-dependent slippage between the polymer and the mold. All these are the focus of our simulation work at the moment."
In the future, the team hopes they can expand their knowledge to more applications beyond plastic molding such as with the medical devices. As for now the team is continuing to develop and better understand technologies associated with bottle molding and other related materials. It is amazing to see how much work can go into something we use so often.
Related posts: