We just posted some new products to the Product Showcase that we think you will be interested in.
First, we would like to point out Siemens' Simogear, which is their new geared motor series. They are highly energy efficient and designed for automation engineering.
Next is Honeywell's Pressure Switches, High Pressure Premium HPS Series that has a two million life cycle rating and can be used in rugged industrial and transportation applications.
Finally, WAGO's DIN-rail mount Ethernet 2.0 ECO Telecontroller supports Smart Grid integration of small, localized renewable energy producers.
Simogear Geared Motors
Siemens introduces Simogear, its new geared motor series. Simogear features helical, parallel shaft, and helical bevel gear unit types with integral high efficient and NEMA Premium efficient motors. The new series is well-equipped to meet the requirements of modern conveyor systems, including those found in warehousing, logistics and distribution, airport handling, automotive manufacturing, food and beverage, and metals processing.
Energy efficiency was one of the key design criteria for the new series. The Simogear two-stage helical bevel unit, with a mechanical efficiency of up to 96 percent, averages 2 percent higher efficiency than competitive three-stage units. It is available in a wide range of ratios, so it's for replacing inefficient worm and spiroid units commonly found in conveying applications.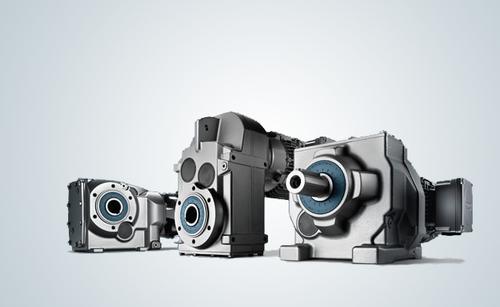 For motors, Simogear offers users a choice of high efficiency or NEMA Premium efficiency models. Notably, stepping up from high efficiency to NEMA Premium efficiency does not involve an increase in motor frame size or diameter.
Simogear is designed for automation engineering. As such, it integrates smoothly with Siemens drives and automation products, resulting in simpler commissioning and faster start-ups.
Options such as encoders and brakes give users the tools to meet the exacting demands of a wide breadth of applications. The patented Modulog mounting system allows users to add these motor options even after installation. Other options like motor connectors and SIMOLOC -- Siemens keyless tapered bushing hollow shaft mounting system -- support fast installation.
When it comes to ease of use, online configuration and tracking of shipments is only the beginning. RFID name plates, readable from several feet away, contain pertinent identification and service data. Smart Numbers identify each unique standard configuration down to the mounting position and color. The Smart Number is all that is required to get an exact duplicate of any standard SIMOGEAR unit.
High Pressure Premium Switches
Honeywell's Pressure Switches, High Pressure Premium HPS Series have a two million life cycle rating, IP67 environmental sealing, and multiple port and termination options that improve equipment uptime, simplify rapid design and assembly, and reduce total production costs for Honeywell's OEM customers. The HPS Series are durable, reliable, electromechanical gauge pressure on/off switches that are available with either single pole single throw (SPST) normally open or normally closed circuitry, or single pole double throw (SPDT) circuitry. They are designed for use in rugged transportation and industrial applications that require the making or breaking of an electrical connection in response to a pressure change of the system media configurable pressure switch.
Honeywell's Pressure Switches, High Pressure Premium offer several features that make them well-suited for use in rugged industrial and transportation applications including a wide pressure switching point range of 150 psi to 4,500 psi [10.34 bar to 310.26 bar], proof pressure rating of 10,000 psi [689.48 bar] and burst pressure rating of 20,000 psi [1378.95 bar], and an operating temperature range of -40C to 120C [-40F to 248F].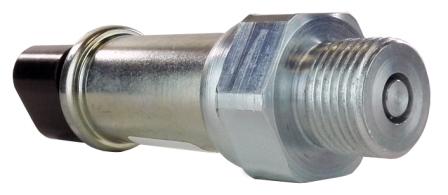 Potential transportation applications include heavy duty construction machinery, agricultural machinery, and material handling machinery. Potential industrial applications include CNC machines, compressors, boilers, fracking equipment, mud pumps, presses, punches, pressure washers, trash compactors, water jet cutting machines, and any machinery that uses high-pressure hydraulic fluids.
The HPS Series switches feature a switching point accuracy of up to ±2 percent, providing efficient operation of equipment. Their switching capability of 5mA to 5A allows for potential use in a wide range of applications, from heavy loads to those connected to an electronic control unit.