Plant intelligence and analytics
Plants are moving from the analog world to the digitized realm. That results in emerging lean practices that are tied to plant intelligence. "Lean can be about transforming raw data into actionable opportunities. The reasons for waste and downtime come down to not having the right information," Mark Bernardo, general manager of automation software at GE Intelligent Platforms, told Design News. "The information is out there. Step one is to take all of the data from SCADA, MES, and historians and connect it so it's meaningful."
Bernardo said the data has to be routed to someone who acts on it to make the operation more efficient. "If I'm a service guy doing maintenance, I care about how we can get the data and make sure it goes to the right person," he told us. As an example, the data can indicate that a valve or motor is about to fail. If you can catch the problem and solve it before the valve or pump fails, you have a more efficient plant.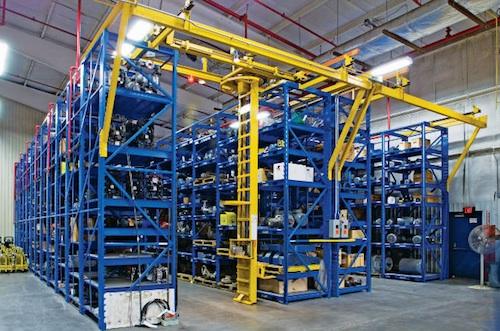 Another form of plant intelligence is knowledge of how the plant sounds and feels when it's operating at prime efficiency. For decades, plant engineers were able to walk the plant and listen -- and smell -- anything that indicated potential or existing malfunctions. Those knowledgeable engineers tend to be Baby Boomers and they're retiring. So their knowledge has to be passed on to Generation X and the Millennials. The difference between generations is what they trust. Boomers trust the sense of sound and smell. Generation X and Millennials trust data.
The problems in plant operation can now be mapped by digital sensors and reported in HMI platforms that can display all aspects of plant operations. The restraints of the plant can be programmed and anything out of order becomes an alarm. The Boomers' knowledge is thus captured in digital form. For the young engineers coming into plants, there is already a preference for digital systems. "The digitized plant serves up the data in a way that is meaningful to the young engineers," said Bernardo. "The final leg of this is to let the engineer pose questions to the system and get rationalized answers back based on analytics."
Bernardo said analytics can tell the user that the pressure in a particular pump has changed 10 percent in the last week and it's not going down. The Boomer engineer would have depended on hearing and smelling the effects of that pressure. The young engineer relies on the data. "The next generation of manufacturing experience will be very different," said Bernardo. "This is how the Millennials expect to interact with data. They want it to mimic their home data behavior, since that's pretty efficient." Relying on data is not just a replacement of relying on the senses, it's an improvement. There are some imminent failures that can be detected by data but can't be detected by the sense.
Whacking away at waste
While new technology has created a paradigm shift in how plants are operated, some advances in lean manufacturing come the old-fashioned way, by improving the workstation. "Lean manufacturing involves the identification and elimination of waste," Bill Arnold, manager of manufacturing engineering and productivity at Stanley Vidmar, told Design News. "There are many waste forms that contribute to factory overhead and the result is overhead being the largest contributor to cost."