Sensors are becoming smarter, more connected, and less expensive. They are showing up in a wider range of settings, from vision sensors on the plant floor that allow robots to work next to people without hurting anyone to medical sensors that continuously monitor a patient's vitals.
New developments in sensors span a wide range of applications in all areas of manufacturing and plant automation. Perhaps the most important trends in sensors are the downward pressure on prices and the diagnostic capabilities designed to fix problems before they happen -- whether that means a bearing that's about to seize or blood sugar gone haywire.
Performance enhancements and lower costs
What's new in sensors depends somewhat on what industry is involved. In medical, sensors are small, smart, and wearable. In food and beverage, a sensor's ability withstand washdowns is critical. "Trends in sensors are driven by markets. In oil and gas, energy, and hydraulics, the trends are performance, price scalability, and physical size," Karmjit Sidhu, vice president of business development for Macro Sensors, told us. "Sensors that are smaller, lighter, and use less power are trending. The oil and gas industry is looking for improved performance over a reduction in price."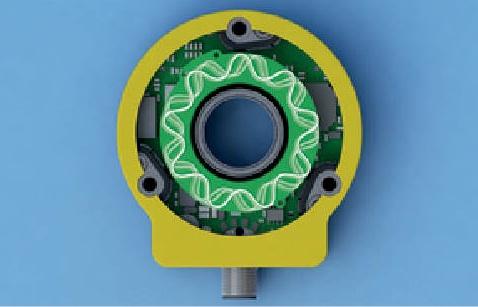 In manufacturing, you find a different set of values for sensors. "Manufacturers are looking to reduce cost. They want lower prices without sacrificing performance," Sidhu said. "They're also looking for advanced electronics. The idea is to add as much automation as you can, so you can take cost out of the system without sacrificing performance."
Networks are going wireless or Ethernet
Networks for sensors have changed in recent years. The two big trends are wireless and Ethernet networks. "More and more sensors are being put on wireless networks. Wireless has become more popular than running conduit," said Sidhu. "Running a wire is expensive, and wireless is less expensive." Security is always an issue with wireless connectivity, but he doesn't see security issues holding back wireless networking. "More of the wireless has security built in."
Ethernet is being widely used in North America and Europe. It provides a wide range of advantages, including the ability to run control and safety on the same network -- safely.
"One thing we're seeing more often is the use of industrial Ethernet. There are a number of good reasons to switch from analog or serial to industrial Ethernet," Matt Hankinson, technical marketing manager at MTS Sensors, told us. "There are cost advantages, increased speed, and greater bandwidth."
Sensors for improved safety
Safety systems are deploying more sensors. The goal is to comply with standards while making the system safer. "A lot of our customers are adding safety applications to provide sensor feedback for safety compliance and just to improve safety," Hankinson said. "One standard is the safety-integrity-based IEC 61508. We first started seeing it on global cranes, where there was a chance of operator error. Recently, we're seeing it in power generation in gas turbines."
A safe machine is a plus for marketing, he said. "Networks of sensors are being added to machines because customers are making buying decisions in part based on safety ratings. It's easier to market a machine if it has a high safety rating. The right sensors make it easier to get a good assessment rating for the overall system."