I'll bet nearly every kid who grew up to be an engineer loved robots. I'm not sure what the magic was, but soon after I fell in love with dinosaurs, I developed a new love: robots. Some were scary, like the deadly ray-shooting robot in The Day the Earth Stood Still. Others were lovable, like Robbie the Robot in Forbidden Planet. Some were terrifying. HAL from 2001: A Space Odyssey was nightmarish with its calm, patronizing tone. To this day, I'm a sucker for both dinosaurs and robots. While I now watch most movies at home, there is one feature that will pull me to the big screen -- a great robot.
Here's a look at robots depicted in movies and on TV during the 1950s and 1960s. We tried to collect the classics here, omitting the scores of forgettable B movies such as Santa Claus Conquers the Martians and Dr. Goldfoot and the Bikini Machine. Stay tuned for slideshows of robot stars from later decades.
Click on the robot below to start the slideshow.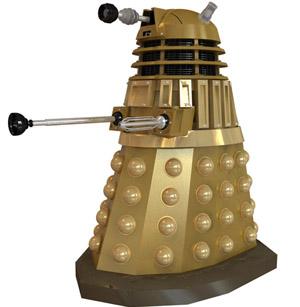 Related posts: