With wearable electronics becoming a trend, researchers are exploring a number of new ways to provide small and flexible power sources to accommodate them. Rice University has approached the problem by using nickel-based electrodes to develop a flexible supercapacitor that acts much like a battery without the need for lithium, James Tour, a Rice chemist who is leading the research, tells Design News in an email.
Researchers chose to create a supercapacitor rather than a battery because it can perform in a similar way but is less complex to develop, he told us. The power source also provides flexibility, not just in structure, but also in performance. It can both charge and discharge more quickly than a battery -- as supercapacitors generally do -- or be developed to charge more slowly and thus put out prolonged output in a way similar to that of a battery, Tour says.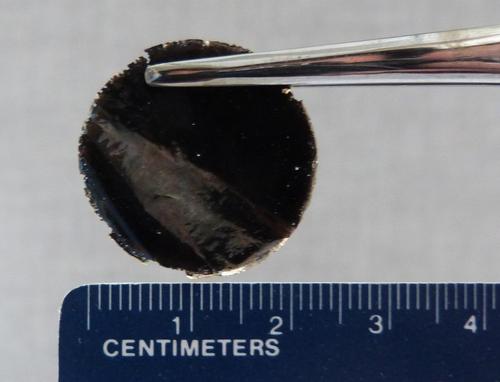 "Batteries need two different electrodes in the structure, which makes them more complex to build, whereas supercapacitors usually have two pieces of identical electrodes, and they do not need lithium metal shuttling back and forth," he says.
The end result is an electrochemical capacitor about a hundredth of an inch thick, but which can scale up by increasing its size or by adding layers to it, according to researchers. In tests, a device the size of a square inch held 76% of its capacity over 10,000 charge-discharge cycles and 1,000 bending cycles.
To develop the supercapacitor Tour and his fellow researchers -- which include Rice postdoctoral researcher Yang Yang and graduate student Gedeng Ruan -- put a layer of nickel on a backing and then etched it with five-nanometer pores within a layer of nickel fluoride that is 900 nanometers thick. They then removed the backing and sandwiched the electrodes around an electrolyte of potassium hydroxide in polyvinyl alcohol.
"We made our device very light and thin and flexible, and easily fabricated for inexpensive electronic devices with ability to conform to the inside of any structural shape," Tour says. He says it's versatile for a number of applications, including wearables, novelty items like greeting cards, and even flexible mobile devices like cell phones.
The approach the Rice researchers are taking is slightly different from some other efforts we've written about to provide alternative power sources to traditional batteries -- which can be clunky and need to be replaced and recharged too often -- for wearable tech. In one effort, researchers at the Fraunhofer Institute in Germany are developing a flexible energy harvester that converts mechanical deformation into energy by using a capacitive converter and also has a lithium-based battery for storage.
Rice researchers are already speaking with possible commercial partners for the supercapacitor, he says. The next step for the team, which has published a paper in the Journal of the American Chemical Society on their work, is to explore further a technique to fabricate carbon-free thin film metal-based electrodes that cannot only be used for energy storage but also can be used for fuel production, he says.
Related posts: