The Industrial Internet of Things got off to a roaring start in the first week of 2014 when Cisco Systems chairman and CEO John Chambers pronounced that the Internet of Things would have a total impact of $19 trillion by 2017. Yes, that's trillion with a T.
Chambers's stunning keynote address at CES was followed by a number of announcements over the past few months that underscore the notion that 2014 will be the breakout year for IIoT. Last year it was just a buzzword; now it's looking to be an industry with its own tradeshows, conferences, and, who knows, maybe its own websites and magazines.
Here are the top 10 IIoT developments since Chambers's CES keynote. Click on the image below to start the slideshow.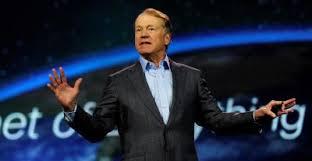 Related posts: