Simulation tools are being widely deployed in surprising ways. Whether it's landing a vehicle on Mars or developing medical devices in an artificial setting, simulation assists innovators in perfecting real life. More and more, engineers are taking their devices and their factory plans for a test drive before implementation.
The practice of simulation is expanding rapidly due to its numbered benefits. It's less expensive to take a plant manufacturing line for a spin in simulation to avoid having the robots crash into each other –- or crash into humans.
The savings comes in time, money, and safety. It's quicker and less expensive to throw a simulated smartphone down on a hard surface than it is to smash a real phone. It's less expensive –- and again faster -- to devise a simulated prototype before cobbling actual pieces together. And it helps to know the Mars Rover will land safely on the Red Planet's surface before you launch the priceless dune buggy into heartless space.
Click on the image below to start the slideshow.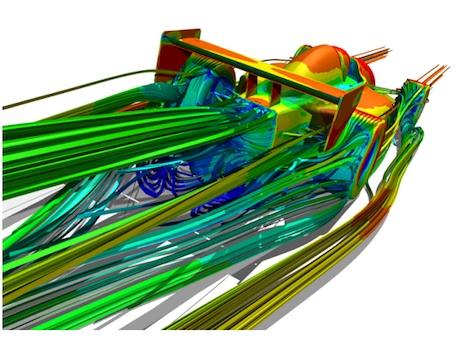 Related posts: