HP's flagship workstation is called super upgradeable, and touts "tool-free serviceability." Join us to see if this machine is too good to be true, or just what the doctor ordered!
Full disclosure: Generally speaking, iFixit will only perform a teardown on a device it's sourced itself through normal retail channels. This gives the team the most unbiased, fair assessment of a device, without giving manufacturers a chance to pretty things up for our repairability scanners.
So when HP offered to loan iFixit its pride and joy for the teardown altar, it was a bit hesitant. But in the end, the team couldn't resist the chance to get inside this monster and see how it compares to Apple's new fancy mini-tower, the
Mac Pro
. We told HP to come as close as possible to Mac Pro's $3,000 starting price, so it's not so much of an Apples to Oranges comparison.
Click on the HP Z820 below to start the slideshow.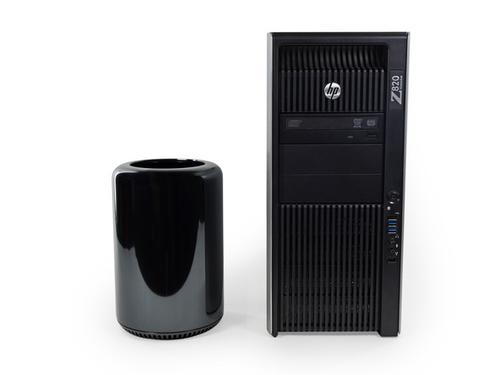 Related posts: