Here at Design News, we take a lot of pride in being the voice of the design engineer. We give the design community a place to get questions asked and answered, to comment on industry-related issues, and to spout off when something's just not right.
Reports over the last few years (is it longer?) say that the number of engineering students graduating from US universities continues to decline. As the self-proclaimed voice of the design and manufacturing communities, we asked ourselves what we could do to help turn that tide. The answer we came up with was to lend our support to an organization whose charter is to get kids involved and excited about math, science, and technology.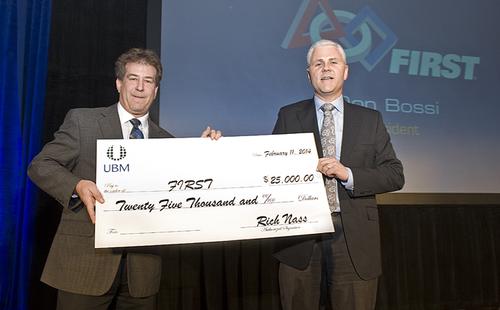 Many groups (far more than I was aware of) already do that. We researched who the leaders were in science, technology, engineering, and math (STEM) education. We asked some of our trusted partners who they were partnering with and who they trusted. The same name came up just about every time -- First, "For Inspiration and Recognition of Science and Technology." After some more research, we decided to partner with this nonprofit.
Being a partner means a few things to us. First (no pun intended), we are giving the First folks and any associated parties a mechanism to get their word out. If you're involved with First or have anything to say about the organization, let us know.
We also made a contribution to First, as you can see with my smiling mug above. Hopefully, we can continue to support the nonprofit, and it will continue to do the great things it is doing, most specifically, getting young folks interested in engineering.
Related posts: