Some innovative inventors have come up with a range of gadgets to create a more intelligent lifestyle -- from a temperature-driven sleep sensor to a device that combines GPS and other sensors to monitor aspects of an automobile.
Spurred by the Smarter Life Challenge from the element14 design engineer community, 17 competitors used the Cypress PSoC 4 Pioneer Kit to create technologies that can enhance the home, automobile, and office environments of the future.
Dianne Kibbey, element14's global head of community, said in a press release that, even though home automation is poised to grow significantly in the next few years, the field of devices for it needs a kick start, which the competition aimed to provide.
The field of home automation has not significantly progressed in the last 60-plus years. For example, a toaster still requires manual programming and can still burn your bread. Washing machines aren't automated and won't detect things like color bleeds or fabric type. We have finalists in locations that span the globe, and we're excited to see how they use single-chip systems to improve their -- and potentially others' -- lives.
Element14 fosters design innovation through challenges, design tools, and a sharing of ideas among its 200,000 members. The community recently announced three winners for the Smarter Life Challenge.
The grand-prize winner was Douglas Wong with the Henrietta Project, which created a smart thermostat that included a sophisticated user interface and a schedule that could be controlled remotely by applications on a PC or mobile device.
Anthony Kahl from Australia came in second with the Smart Bicycle Light, which will turn on and off when needed and can be controlled by simple taps on its body.
Third-place winner Javier Hernandez from Puerto Rico invented the GeoCar, which combines a number of sensors to monitor the position and other aspects of a car when it is idling or driving.
Click on the photo below to see a slideshow of some of the projects in the competition, including one of the winning designs.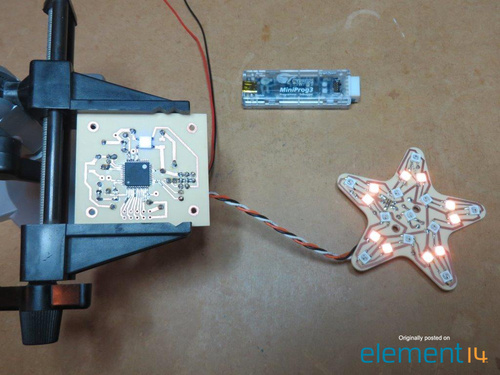 Related posts: