There are a lot more robotic bugs out there now than there was the last time we did a robot bugs and worms slideshow. Some are very tiny -- as small as a penny -- and some are a lot bigger, like the hexapod that weighs more than two tons. Most are remote-controlled, or capable of being controlled wirelessly. Some of the bugs have very creepy, realistic movements. Many of the snakes and amphibians are designed for inspection or search and rescue operations, while the bug robots are more often aimed at working out specific theoretical problems.
When possible, I like to include toy robots in these slideshows because often their abilities seem at least as advanced as some of the more industrial-strength machines being developed in R&D labs. For example, the Roboboa from our previous robot snakes and worms slideshow has moves that compared quite well with other robots in that article: it can rotate, swivel, spin, lift itself, and rove around. The present slideshow is no exception. Click on the photo below to start it!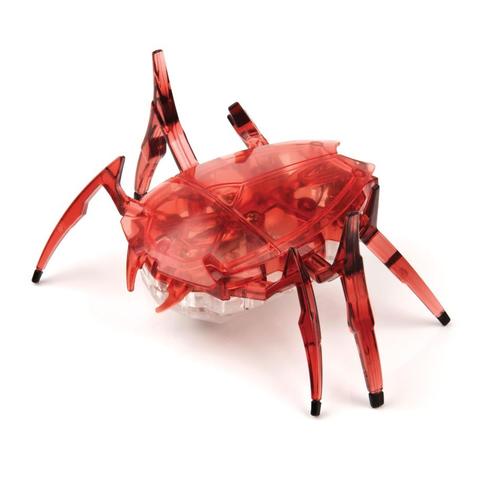 Check out this video of the HEXBUG Scarab. Its movements are highly natural and creepily accurate.
Related posts: