Back in January we showed you, as we have in the past, photos of some of the messiest desks and workbenches in the engineering profession.
And we asked you to share your own … we asked and you answered.
Reader Richard Clar, of Art Technologies, sent us two photos, along with a note asking us to please share examples of everyday engineers, because his "wife thinks there is something wrong with me."
And Jim Mikoda's desk is still a mess, despite the fact that he had "just cleaned it up" prior to taking the photo he sent to us.
Take a look at the following workspaces, tell us how they compare to your own, and send your photos to Executive Editor Jennifer Campbell.
Click on the image to start the slideshow.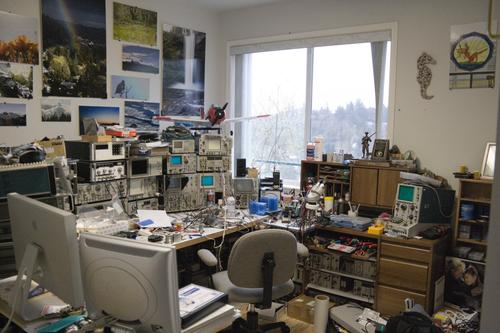 SEE EVEN MORE PHOTOS OF MESSY DESKS: