Packaging robots have been designed to replace human labor, albeit with superhuman strength, agility, and speed. The range of movement, strength, and speed allow these machines to lift entire pallets onto trucks or pick up individual muffins hot out of the oven.
These robots were on display at PackExpo in Las Vegas last month. The entire tradeshow floor was alive with robotic movement. The robots were amazingly agile, surprisingly strong, and unexpectedly quiet.
This is the new manufacturing workforce. These machines are so efficient, they have reduced the importance of cheap labor as a factor in whether a plant is built in China or Ohio. While they reduce the manual workforce, they come with a small army of engineers. For the new engineer they are especially attractive, since running these robots can be done through simulation -- much like playing a video game.
Click on the image below to start the slideshow: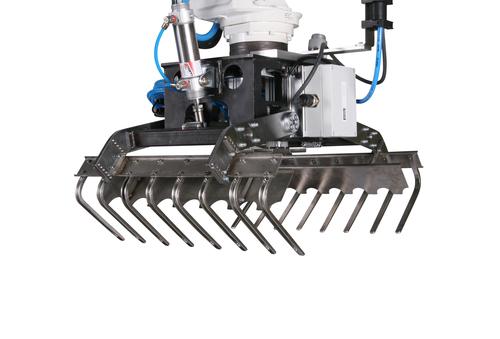 Related posts: