Researchers at the Department of Energy's Oak Ridge National Laboratory have developed a so-called oxygen "sponge" that could provide a new material for devices such as rechargeable batteries, sensors, gas converters, and fuel cells.
The material can easily absorb or shed oxygen atoms, switching back and forth between multiple oxidation states. These types of materials are rare in nature, as most elements want to stay at a stable oxidation rate, Ho Nyung Lee, group leader for the Thin Films and Nanostructures Materials Science and Technology Division at ORNL, who led the research team, said in a press release on the ORNL website.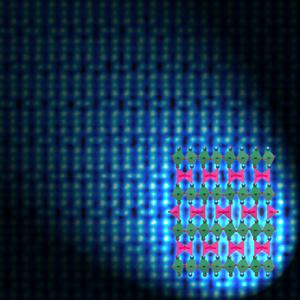 "So far there aren't many known materials in which atoms are easily convertible between different valence states," he said. "We've found a chemical substance that can reversibly change between phases at rather low temperatures without deteriorating, which is a very intriguing phenomenon."
Many energy-storage and sensor devices rely on this valence-switching trick, which is called reduction-oxidation or "redox" reaction. For example, catalytic gas converters use platinum-based metals to transform emissions such as carbon monoxide into nontoxic gases by adding oxygen.
But platinum is expensive, and less expensive metals used in this reaction usually require very high temperatures -- at least 600C to 700C – for a redox reaction to occur, making the materials impractical in conventional applications. However, Lee and his team showed that multivalent oxygen sponges can create a redox reaction at a temperature as low as 200C. They achieved this by using strontium cobaltite, which is known to occur in a preferred crystalline form called brownmillerite. The team used an epitaxial stabilization process and found a new way to synthesize the material to a phase called perovskite.
"The fundamental physical properties of multivalent oxygen sponges have not been much studied due to the lack of single crystalline materials," Lee told Design News in an email. "Here, we used a thin film growth technique so called 'pulsed laser epitaxy' in order to stabilize as a single crystal thin film with a desirable valence."
This new material could play a key role in the future design of a number of devices that leverage redox reactions, including rechargeable batteries, gas converters, sensors, and fuel cells. "Ionic defects, e.g., oxygen vacancies and lithium ions, in multivalent transition metal oxides play a critical role in such devices because their function and performance are mainly determined by the dynamic motion of the ionic defects," Lee told us.
He said while the use of the oxygen sponge in commercial processes is a long way off, the research is a good first step to spur the research community "to explore this class of materials further in order to fabricate next-generation solid oxide fuel cells and rechargeable batteries."
Lee and the research team published their findings in an article in the journal Nature Materials. The DoE's Office of Science supported the work.
Related posts: