A battery-free carbon-monoxide detector and a heat-activated egg timer are the winning designs in Newark element14's Energy-Harvesting Road Test Design Challenge, a competition held by the element14 design engineer community for sharing electronic engineering solutions.
Engineers around the world were selected from more than 75 applicants to develop innovative energy-harvesting solutions with the most potential for real-world application, Dianne Kibbey, global head of community, told Design News. Their solutions were created using the Energy Harvesting Solution to Go Design Kit, provided exclusively to Newark element14 by Wurth Elektronik. Engineers and designers can purchase the kit online.
The battery-free carbon monoxide detector, designed by element14 member Wojchiech Gelmunda of Poland uses warm water for energy and an EFM32 microcontroller to gather and maintain energy from the excess heat of water pipes. An electrochemical sensor reacts to carbon monoxide. To test the design, a carbon monoxide environment was recreated by capturing smoke inside a jar.
The other winning design, a heat-activated egg timer, came from element14 user Victor Sluiter of the Netherlands. It also uses the EFM32 microcontroller to generate energy from water through an energy-harvesting kit mounted on the underside of a pan lid. On top of the lid is an LCD screen and buzzer, with buttons below the screen to calculate egg-yolk and water temperatures. The timer works through heat flow that generates small voltages to wake up and power the microcontroller, on which the LCD and buzzer are mounted.
"As a leading distributor of energy-harvesting tools and technology, we're pleased to announce Wojciech and Victor as the winners of this unique and forward-looking challenge," Kibbey told us. "Their inventions offer insight into how we can use green energy sources to maximize technology and create a more sustainable planet."
Other entries in the contest include a homebrew monitoring kit by element14 member Sean Reynolds Massey-Reed of Australia and a TV remote control by another Australian element14 user, Monte Chan. The former is powered by excess heat generated during the fermentation process, and the latter uses a combination of solar energy, RF energy from WiFi power, sound, and forced kinetic energy from charging or shaking the device for power.
Click on the photo below to see the winning designs and other entries. More information about energy harvesting, the challenge, or these designs can be found on the element14 energy-harvesting group page.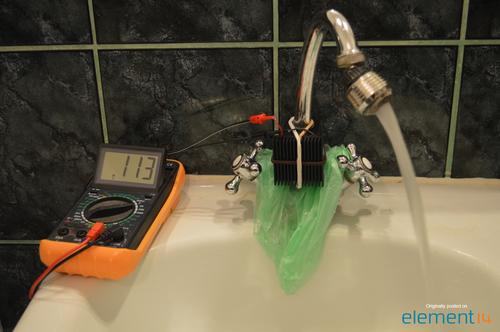 Related posts: