Motion and motor controllers are such an integral part of machines and automation systems, they often get taken for granted. But new manufacturing and machine-building demands for more modular system design are driving innovation in this space with the goal of helping users do more with greater efficiency and cost effectiveness.
Corey Morton, solutions architect for B&R Industrial Automation, said that industrial companies are increasingly using motion and motor controllers to replace older technologies. These controllers make not only the mechanical systems more modular, but also modularize the electric and control portions of machine and automation design.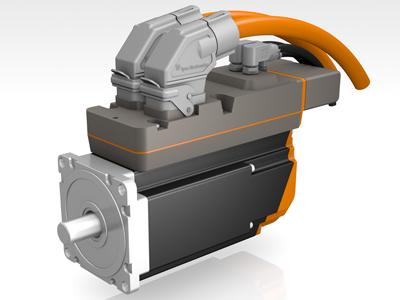 The main driver toward these new designs is a focus "on getting the most out of machines at the lowest cost possible," he told Design News in an interview. Modularization (or adding motion and motor control in different parts of the system, rather than having one controller for it all) is one of the ways manufacturers and machine builders are achieving this goal. "This means the machine can be broken down into smaller mechatronic components -- a combination of electrical, mechanical, and control components," Morton told us. "The resulting advantage of this approach is reduced development time and the ability to more easily handle customization."
In addition to creating more modularization in the system, advancements in motion and motor control also are being used to replace older mechanical, pneumatic, or hydraulic systems, he added.
As machines and manufacturing systems become more complex and connected, it does not make sense to have one control system for everything. A more modular approach, implemented by using tools and products that support these types of systems, allows for more feature flexibility and allows manufacturers and machine builders to keep up with the latest technology and connectivity trends, Morton said.
Products like the ACOPOSmotor from B&R, for example, can be a key part of a modular motor-control architecture, he said. The motor combines a servo drive, servo motor as power converter, built-in position sensor, and choice of an optional gearbox into one unit. It sends power and control to an automation system where it's needed, rather than controlling the whole system from one point.
Other motion and motor-control technologies that are contributing to these new modular systems are simulation capability tools that allow for parallel development and testing, optimization tools, and modular hardware architectures. "These are the tools that enable OEMs to implement modular mechatronic machine designs and development processes," Morton told us. "This is really the enabler for machine builders to integrate the latest technologies quickly and efficiently into their machines."
While these types of new systems will allow machine builders and manufacturers to create more efficient and modern systems overall, the ability to deploy them is proving a bit of a challenge, with time and resources stumbling blocks to adoption. "Finding experienced interdisciplinary engineers can be a very challenging," he said. "Even when these resources are found, the next challenge is finding the time to integrate new technologies while meeting current production requirements."
Despite this, more modular motion and motor control architectures will continue to be a trend over the next five years, with the prevalence of dedicated motion controllers diminishing during that time, Morton said. The ability to more easily implement these systems also will expand in scope, giving engineers the flexibility to further optimize machine designs. "From a user interface standpoint we are already trending toward configurable motion control systems, as opposed to programmable systems," he said. "Widely available tools such as web browsers should become the primary interface to the control system, limiting the requirement to use specialized programming software."
Morton and B&R colleague Marcel Voigt will speak more about modularization and other trends in motion and motor control at the Design and Manufacturing Midwest conference in Chicago, September 10–12.
Related posts: